Can you imagine a life without a refrigerator, microwave or a washing machine? These and many other appliances have become a part and parcel of our everyday lives. We have become so dependent on these home appliances that if any of them malfunctions, it becomes tough to manage our routine activities. Therefore, it's essential to maintain these appliances and therefore we need to have access to a reliable appliance repair service in times of our need.
When we buy any home appliance, it usually comes with a warranty. However the latter is only for a limited period. The troubles start after the warranty is over. Repair of appliances can be quite expensive. Also, sometimes we get caught up with some unreliable repair services and this surely doesn't help our cause.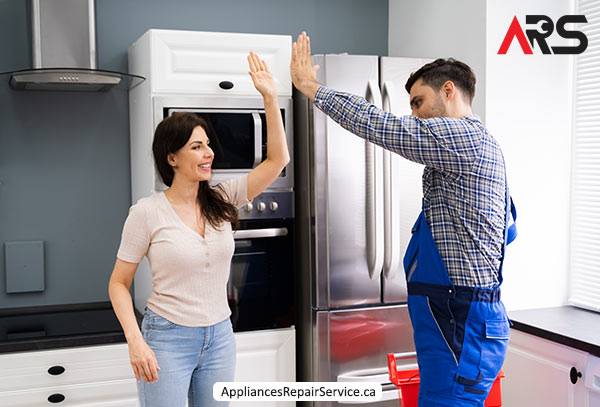 It is recommended that you identify trusted appliance repair services if you face a problem with any of your appliances. So if you have the contact details of the repair service handy when the problem occurs, you can get your problem attended rather fast.
Identifying a genuine appliance repair service center can be a somewhat confusing task.
Some quick insights below as to how to choose an authentic appliance repair service:
Search for an appliance repair company
One of the simplest resources for finding any service is the internet. When you browse through the internet, you'll find several repair services companies listed. However, not all of them are genuine.
One way of identifying the genuine companies is by looking at the client testimonials. This will also give you an idea about the quality of services.
You can also check the reviews about the company on review sites.
These will give you some sources to start with.
You can also check among your friends and your social circle if any of them have used the services of any company in the past and how their experience has been.
Based on this research, you can shortlist appliance repair companies.
Compare the shortlisted companies
You can compare the services of different companies based on certain criteria:
Promptness: How prompt they are in arriving at the premises where the problem is?
Expertise: Whether the service engineers have the relevant experience and qualification in repairing appliances of the brand that you are using?
Parts used: Whether the repair company uses genuine parts for repairs?
Warranty: Whether they provide any kind of warranty for their services?
Time taken: How much time they take for repairs?
Pick-up and delivery: If it is a small appliance such as a microwave or a mixer, you can take it to the service center. However, in the case of larger appliances such as a refrigerator or a washing machine, pick-up and delivery services may be required. Ensure you check that the appliance repair service company provides pick-up and delivery services for your appliances.
Cost Comparison
Cost comparison has not been included among the previous comparison criteria because cost should not override the above-listed factors. It is only after the appliance repair companies have been filtered on the above criteria, a cost comparison should be done.
In the case of appliance repairs, the actual cost of repairs will depend on the exact nature of the problem. But, you can compare based on general service charges, cost of Annual Maintenance Contract, etc. These charges will give you a fair idea about the repair charges of the company.
Although not exhaustive, these are some of the criteria based on which you can select an appliance repair service. Choose an appliance repair service wisely for the long life of your appliances!