We all know that having a reliable dryer is important in your household when it comes to doing your laundry. So it's really important to clean your dryer from time-to-time. It's common practice to clean the dryer vent and remove all the lint. But to maintain your dryer so it's up and running smoothly, it's a good idea to clean it annually. Here are the steps you should follow to deep clean your dryer. Don't worry, it's easy and won't take up a lot of time. Caution: Remember to always unplug your dryer before making any repairs.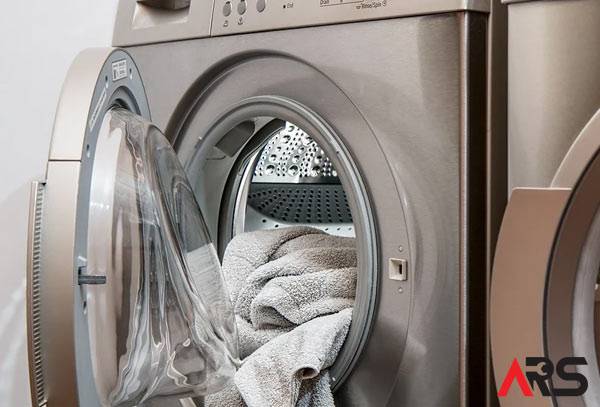 Deep clean the lint trap
It is typical to remove the lint with your hand, but to deep clean, your lint trap uses a small nozzle from a vacuum cleaner and let it suck up the accumulated lint and dust from the trap. Don't have a vacuum cleaner? Use a lint brush to remove the lint, but a vacuum cleaner is more effective.
Vacuum the surrounding area of the dryer
This will require you to move the dryer out of its place just a little bit so that you can sweep or vacuum underneath the dryer. While you're at it, you can clean the wall where the dryer is leaning up against to remove traces of dust, dirt, and lint.
Check the exhaust duct
First, unplug the dryer and inspect the exhaust duct. Use a vacuum cleaner nozzle to remove the lint accumulated from the duct.
Check the exhaust hood
For this step, you need to go outside for this inspection. First, turn the dryer on, ideally, while you're drying a load of clothing, then go outside and check the exhaust hood to make sure the flaps are moving properly and isn't being blocked by debris or pile of grass and dirt. If they aren't moving properly, unplug the dryer, then go back outside and clean the hood.
Cleaning your dryer every year keeps it running properly, but if you experience any electric dryer problems, give us a call at Appliances Repair Service at 1-866-415-3937 and we'll be happy to come check it out and give you a repair quote. You never know, we can probably help you save a couple of bucks and get your dryer up and running without skipping any laundry loads.