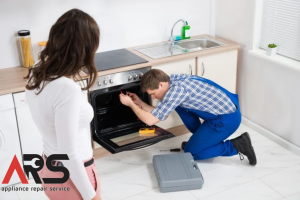 Welcome to the ARS Appliance Repair Service blog, your go-to source for insightful information on appliance repair rates in Concord, Toronto, the GTA, and Southern Ontario. At ARS, we understand that transparency in pricing is paramount when it comes to appliance repairs. If you've ever wondered, "What is the hourly rate for appliance repair?" – you're in the right place.
The Importance of Knowing Appliance Repair Hourly Rates
In the vast landscape of appliance repair services, being informed about hourly rates is not just about understanding costs; it's about making empowered decisions as a consumer. In this blog, we'll delve into the factors that influence these rates, explore industry standards and averages in Toronto and Southern Ontario, and shed light on why ARS Appliances Repair Service stands out in terms of fair pricing and customer satisfaction.
So, buckle up as we navigate through the intricacies of appliance repair rates, providing you with the knowledge you need to make informed choices for your home appliances. After all, an informed customer is a satisfied customer, and at ARS, your satisfaction is our top priority.
Factors Affecting Appliance Repair Hourly Rates
a. Type of Appliance
When it comes to appliance repair, not all machines are created equal, and the hourly rates can vary significantly based on the type of appliance in question. Consider the complexity of repairing a high-end refrigerator versus a standard washing machine. The intricacies involved in handling different appliances contribute to the variation in hourly rates.
For example, refrigerators often have complex systems, including compressors and refrigerant lines, which may require specialized skills and time-consuming repairs. On the other hand, simpler appliances like microwaves or basic ovens may have more straightforward issues, impacting the overall repair time and cost.
At ARS Appliances Repair Service, we recognize the nuances associated with various appliances. Our experienced technicians are well-versed in diagnosing and repairing a wide range of appliances, ensuring that you receive accurate and fair pricing tailored to the specific challenges of each machine.
b. Complexity of the Repair
The intricacy of the repair is a pivotal factor influencing hourly rates. Some appliance malfunctions can be quickly diagnosed and fixed, while others may require extensive troubleshooting, dismantling, and the installation of replacement parts. The more complex the repair, the more time and expertise it demands, thus affecting the overall cost.
Our commitment at ARS is to provide transparent and fair pricing, taking into account the complexity of the repair job. We emphasize the importance of accurate diagnostics to pinpoint the issue efficiently, allowing us to provide you with an honest estimate upfront. By investing time in a thorough diagnosis, we aim to minimize surprises and ensure that you fully understand the scope of the repair.
c. Availability of Parts
Another critical factor influencing hourly rates is the availability of replacement parts. Some appliances may require specific components that are not readily accessible, leading to potential delays in the repair process. When sourcing high-quality replacement parts, it's essential to balance cost-effectiveness with durability.
ARS Appliances Repair Service prioritizes the use of quality parts in all our repairs. We understand the significance of reliable components in ensuring the longevity of your appliances. While the availability of certain parts may impact the overall timeline of a repair, our commitment is to keep you informed every step of the way, providing realistic expectations and transparent communication regarding any potential delays.
d. So how much can you expect to pay for an hourly rate?
For appliance repairs in Toronto and Southern Ontario, hourly rates typically range from $80 to $150. These rates are influenced by factors such as the type of appliance, the complexity of the repair, and the availability of replacement parts. ARS Appliances Repair Service aligns with industry standards while providing transparent pricing, ensuring customers receive fair and competitive rates for exceptional service.
By considering these factors, both customers and service providers can work together to achieve optimal outcomes in terms of efficient repairs and reasonable hourly rates. In the next section, we'll delve into industry standards and average rates in Toronto and Southern Ontario, providing you with a comprehensive understanding of the landscape in which ARS operates.
Understanding Industry Standards and Average Rates
a. Research and Comparison
In the realm of appliance repair, having a baseline understanding of industry standards and average rates is crucial for consumers seeking reliable and cost-effective services. Before embarking on a repair journey, it's beneficial for customers to conduct research and make informed comparisons.
Take the time to explore the prevailing hourly rates for appliance repair services in Toronto, the GTA, and Southern Ontario. Look for trustworthy sources, customer reviews, and testimonials to gauge the reputation and reliability of different service providers. By arming yourself with this knowledge, you empower yourself to make well-informed decisions regarding the repair of your valuable appliances.
At ARS Appliances Repair Service, we encourage our customers to be proactive in their research. We believe that an educated consumer is not only our best customer but also a satisfied one. Our commitment to transparency extends beyond our services to the information we provide. If you have any questions about industry standards or wish to compare our rates, our knowledgeable team is always ready to assist.
b. ARS Appliances Repair Service's Competitive Rates
One of the cornerstones of ARS's commitment to customer satisfaction is our dedication to offering competitive and transparent hourly rates. We understand that fair pricing is a key factor in building trust with our customers. By keeping our rates competitive, we aim to provide exceptional value for the quality of service we deliver.
When you choose ARS Appliances Repair Service, you're not just getting skilled technicians; you're gaining a partner dedicated to ensuring your appliances function optimally without breaking the bank. Our commitment to fair and competitive pricing is rooted in our belief that everyone deserves reliable, affordable appliance repair services.
In the ever-evolving landscape of the appliance repair industry, ARS stands out as a beacon of integrity and transparency. As we explore the various facets of hourly rates, our goal is not only to inform but also to empower you to make choices that align with your needs and budget.
In the following section, we'll delve into the practical aspects of our customer-centric approach, focusing on real-life experiences and testimonials that highlight the satisfaction of our valued clients.
Customer Satisfaction and ARS's Customer-Centric Approach
a. Emphasizing Positive Experiences
At ARS Appliances Repair Service, our dedication to customer satisfaction is more than just a commitment; it's a philosophy embedded in every service we provide. Our goal is to create positive experiences for our customers by ensuring that our repairs are not only effective but also transparent and hassle-free.
We've had numerous instances where customers have expressed their satisfaction with our services. The transparency in our pricing and the professionalism of our technicians have consistently stood out, contributing to the trust our clients place in us.
b. ARS's Commitment to Transparent Pricing
Our customer-centric approach includes a commitment to transparent pricing. We understand the concerns that customers may have regarding the costs of appliance repairs. That's why, at ARS, we make it a priority to provide clear and honest information about our hourly rates, ensuring that there are no hidden fees or surprises.
By choosing ARS Appliances Repair Service, you're not only opting for skilled technicians but also a partner that values open communication. We take the time to explain the hourly rates, the complexity of the repair, and any potential costs associated with replacement parts. This commitment to transparency is our way of building trust and fostering long-term relationships with our customers.
c. Striving for Customer Satisfaction in Every Repair
Beyond competitive rates, our focus is on delivering repairs that stand the test of time. We understand that a satisfied customer is not only a repeat customer but also someone who is likely to recommend our services to others. Our technicians are trained not just to fix appliances but to ensure that our customers feel informed, valued, and confident in their choice of ARS Appliances Repair Service.
ARS Appliance Repair Service: Your Ultimate Appliance Repair Partner
As we conclude our exploration into the intricacies of appliance repair hourly rates, it's essential to highlight what sets ARS Appliances Repair Service apart as your ultimate appliance repair partner. We understand that transparency, efficiency, and customer satisfaction are paramount, and our commitment to these values is evident in every aspect of our service.
Service Call Fee: A Transparent Investment
Our unique approach to the service call fee sets us apart. We view the $120 service call fee not as an additional cost but as a down payment, an investment toward resolving your appliance issues. This fee covers the technician's travel, assessment time, and initial analysis, providing you with a comprehensive evaluation of the problem. Importantly, this fee is credited towards the final cost of your appliance repair, ensuring you receive value for your initial investment.
Warranty: A Symbol of Confidence
ARS Appliances Repair Service stands behind the quality of our work with a 90-day warranty. This warranty is a testament to our confidence in the durability and effectiveness of our repairs. We cover the same problem initially addressed during the service call, offering you peace of mind and reassurance that we stand by the integrity of our work.
Customer-Centric Approach: Your Satisfaction is Our Priority
Our customer-centric approach goes beyond competitive rates and efficient repairs. We prioritize your satisfaction from the moment you schedule an appointment to the completion of the job. Clear communication, transparent pricing, and a commitment to excellence define our interactions with customers. We value the trust you place in us and work tirelessly to ensure your experience with ARS is both positive and stress-free.
Expertise in Appliance Repair
At ARS, we specialize in appliance repair, focusing on diagnosing and fixing issues to extend the lifespan of your appliances. Our skilled technicians are well-equipped to handle a wide range of appliances, ensuring that you receive expert service tailored to your specific needs.
Terms and Conditions: Clarity for a Seamless Experience
Our detailed Terms and Conditions are designed to provide transparency and clarity in every aspect of our service. From appointment scheduling to payment terms, warranty details, and customer responsibilities, we aim to foster a transparent and cooperative relationship with our clients.
In choosing ARS Appliances Repair Service, you're not just selecting a repair service; you're partnering with a team dedicated to delivering exceptional value, reliability, and customer satisfaction. We understand the importance of your appliances, and our goal is to ensure they operate at their best.
Contact us today for reliable, transparent, and expert appliance repair services across Concord, Toronto, the GTA, and Southern Ontario. Your satisfaction is our guarantee at ARS Appliances Repair Service.