A 24×7, 365 days working machine at your home. Ever thought about that?
And Imagine opening a fridge to only throw everything in trash?
Don't get crazy!
Yes, a refrigerator is that electronic appliance inside your home that is operating round the clock. Hence, there can be issues like defrost, cooling, wiring, sparkling, door not closing and several other issues. This machine helps you keep your food, fruits milk everything cold and fresh. This is your best friend to store frozen food for your busy tiring days. And what if this giant box goes down?
Among all other appliance at your home, a refrigerator faces the most of wear and tear. It is a good idea to identify the problem situation and get them fixed as and when they crop up.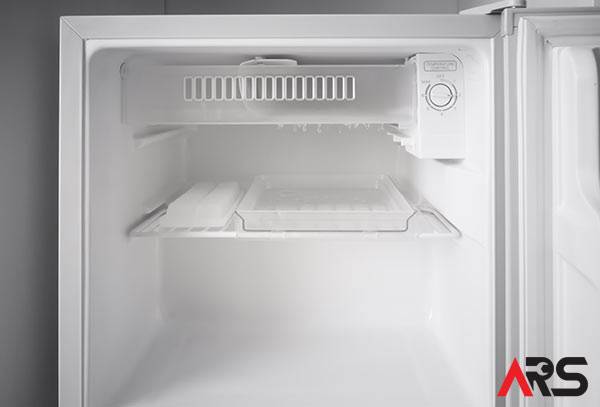 ARS lists common problems with a refrigerator that require repair:
1. Improper supply of current
One of the main reasons for a fridge not working can be that there is no sufficient current or voltage supporting this unit. You can check this with a multi-meter and voltage tester device and get it fixed and help your fridge run perfectly fine.
2. Miniature circuit breaker (MCB)
In most of the cases, the MCB might not be working which results in fridge unable to function smoothly. Keep our
contact
handy and we shall set the MCB for you.
3. Motor issues
If there is a faulty or ineffective motor, in most cases the refrigerator will stop working immediately. A fridge repair professional can get the motor replaced.
4. Compressor issues
A compressor is a motor device which compresses the coolant and circulates the refrigerant through the evaporator and condenser coils. It is considered as the heart of a refrigerator. Make sure to keep the compressor clean and lubricated to avoid start-up issues.
5. Capacitor
Whenever the power of a fridge is switched on, the thermostat present sends signal to the capacitor to start the fridge. But if the capacitor has problems, it cannot trigger the refrigerator cycle and hence the fridge does not function.
6. Condenser coils
The condenser coils which are present at the back of the fridge converts high pressure temperature gas into high pressure liquid. In this process, if there is lot of dirt on the condenser coils, heat may not release properly and fridge may stop working at a certain point of time.
7. Control Board
The electronic control board of the fridge might be damaged due to irregular power supply or open circuits. In this case, the control board of the fridge has to be replaced. You can call any fridge repair technician nearby and they shall replace the board.
8. Thermostat
If there is a fault in the thermostat, then it cannot transmit start signal to the start capacitor as a result of which the refrigerator will also not turn on. A defective thermostat can result in a fridge not working and a professional will have to be called to get this fixed.
If you can troubleshoot the issues, go ahead. But if you feel unsure about handling a particular fault, call our refrigerator repair technicians today and ask for a free online quote. ARS provides fast and effective repair services at no hidden charges and reasonable pricing. Just give us a call and we would be happy to help!