For the past twenty years, the city of Vaughan has experienced a boom with new residential communities being established which means more new homes and condominiums galore.
So residents of Vaughan can understand how difficult it is to know which appliance repair service to call when one of your home appliances break down. There are some things you should research, and some things to look out for, when deciding who to hire on to fix your broken appliances.
If you've ever felt that you were over-charged, or taken advantage of by an appliance repair service, you need to do a little research first before cold-calling the first catchy advertisement in the Yellow Pages. Here are some useful tips for finding a suitable appliance repair service in Vaughan.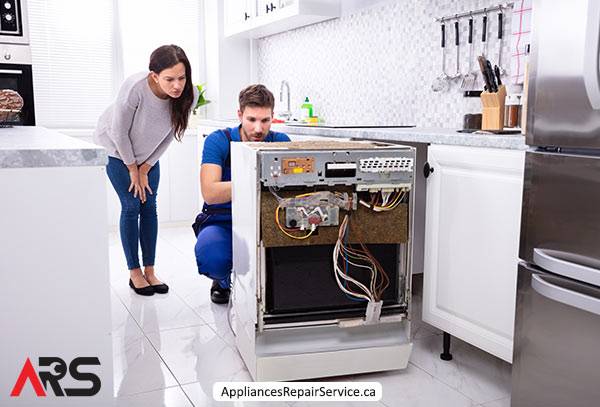 Ask Your Friends for a Referral
Post it on your Facebook status and text your friends. Tell them, "My washing machine broke down and isn't working. Can anyone recommend a reputable appliance repair service located in Vaughan or surrounding areas?" When someone you know recommends a service company they were satisfied with (which includes reasonable price and professional service) then you already know you're getting a good company.
Look for Licenses and Insurance
Quality service is what you are after when one of your home appliances break down, so look to hire a service repair company that has a license and authorization from the relevant bodies that binds them to maintain good customer service. Don't be shy to ask to see the license. Anybody who is licensed and authorized to offer repair services in Vaughan will be happy to oblige before working on the job.
Compare the Local Family-Owned Business With the Unknown Technician in Big Companies
Sometimes going with the highly advertised and well-known service repair company doesn't always pay off. Sometimes when you hire a small family-owned business they might be able to cut you a deal because they want to increase their clientele through word-of-mouth clients.
However, a service technician who works for a large national chain may not be able to give you a deal and will rush through a job because they're booked solid that day.
If all else fails and you still can't find a reputable service repair service that you can trust, give ARS Appliances Repair Service a call at 1-866-415-3937.