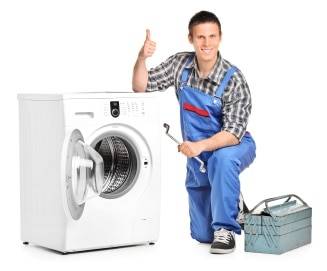 Our Services
---
Repairing and servicing appliances is what we do at Appliance Repair Service. therefore get in touch with us whether the appliances are for commercial or home use. We are open 24/7 even on the weekends and the holidays as well; furthermore, we do not charge extra if you need the work done immediately.
We have highly qualified staff able to repair any brand of appliances; furthermore, we have the manufacturer's spare parts to ensure a perfect fit for your appliances. We will provide the same day service if you so desire.
Get in touch today with Appliance Repair Service toll-free to have your appliances working almost like new! Our technicians are able to service and repair any brand in the market.
We specialize in servicing and repairing the following appliances:
It doesn't matter if the washer does not spin or drain water; our technicians will be able to diagnose the problem and have it running in no time. You need emergency repairs if your washer makes a popping sound and water start pouring out. The technicians will advise you how to use the washer effectively to prevent future breakages; furthermore, they will tell you the truth if it worth repairing.
If the dishwasher is leaking and dishes come out dirty, call us to put a stop to frustration. The highly qualified technicians will be able to let you know why the dishwasher is giving an error code in a short while; furthermore, they will bring every spare part necessary to get your dishwasher working effectively.
You need to have the fridge fixed as soon as possible if the freezer is cold but the fridge is warm. Furthermore, it is very necessary to have it checked by a professional immediately if it smells like burning and makes a loud noise; get in touch with Appliance Repair Service toll-free.
If clothes come out wet from the dryer; have our professional look at it. Additionally, your dryer could have a fault if it takes too long to dry clothes or the door will not open. Small clothing items may obstruct the hose creating problems; therefore pick up the phone and make an appointment with the best technicians in town to have clean dry clothes in your home.
It is necessary to obtain our professional help if your oven turns on but does not get hot. It may require immediate repairs if it produces smoke or makes popping sounds. A qualified technician will give you a free estimate of repair costs over the phone before they get to your premises.
Do not force stuck buttons on your stove; let our professionals help. What's more, you need the stove looked at if the cooktop does not ignite; our staff is licensed and insured. Therefore you will be compensated if an accidental damage occurs on your stove when they are carrying out the repairs; furthermore, they will not leave you hanging if repairs take longer than predicted.
When your microwave no longer works correctly or has completely stopped working it could take hours instead of minutes to prepare a meal on the stove or oven. The good news is that you may not have to purchase a new microwave. You should contact an experienced Appliance Repair Service.
You may need a ventilation system for your kitchen if your cooking over a range, oven or a grill. Its job is to vent the smoke that comes out while cooking. Every now and then, a range hood can stop working and fill your kitchen with smoke. If that happens, you need to find a reliable and respected range hood repair service. Appliances Repair Service can repair any home cooking ventilation and range hood brand in the appliance industry.
If you are a wine enthusiast, a wine cooler is a convenient way to cool and store wine. They allow you to store your bottles at the perfect temperature so they can age properly. When your wine cooler isn't chilling correctly or has completely stopped working, your entire collection could be in jeopardy.
If you need commercial appliance repair, we can repair any type of commercial appliance. Rest assured your business will receive professional and fast service when you contact us. When one of our qualified technicians arrive at your business, they will always provide an accurate quote before they begin any repair. We offer 24/7 commercial appliance repair for your commercial ovens, commercial stoves, commercial washing machines, commercial dryers and more.
We provide expert gas appliance repair service when you contact us. Our qualified technician will arrive at your location and always provide a price quote before any repair. We offer 24/7 service for your residential and commercial gas range, gas stove, gas oven, gas dryer and more.
Whether you use your charcoal, gas, electric, or infrared grill once a week or once a year, Appliance Repair Service offers expert cleaning and maintenance service your BBQ grill. When taking your grill out of a long hibernation it's important to make sure it's ready to fire up before you use. We do a thorough inspection of hoses, connections, igniter, and wires – replacing anything that may be broken. Proper cleaning is important for grill maintenance.
Furnace Repair, Air Conditioning Repair.
Call for Our Services in Toronto & GTA!
Read our reviews on HomeStars, like us on Facebook and dont forget to share this page, just click on one of the links below.