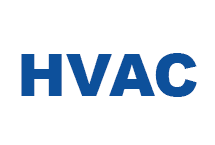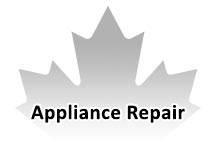 HVAC Repair Vaughan
---
If you have a residential HVAC system you may not realize that you need to maintain it on a regular basis. Regular maintenance will help you in a few different ways. The first is that you will ensure that dirt and dust are not allowed to build up over time. The second is that you will notice any problems before they become too advanced.
One of the most important tasks that any homeowner in Vaughan, Ontario Canada can do is to change the filter on their system. The filter helps prevent hair, large dirt particles and dust from entering the main part of the HVAC system. These can clog motors or cause more severe problems that may even destroy an HVAC system over time.
There are many different filters on the market and a furnace manufacturer will often have specific recommendations about which models to buy. It can be a good idea to replace a filter each month as dirt can build up very quickly. If air is not able to flow freely through your system it can cause a break down over time and this can be very expensive to repair.
You may also want to look at other parts of your system as well to ensure that fans are running well and that belts are not loose or rubbing as this can cause problems over time as well. Some systems are easier to inspect than others. If you are not able to access your furnace easily you should consider calling a technician so that you do not damage your system or accidentally void a warranty.
If you are looking for a company that can help you perform routine maintenance on your commercial HVAC system or residential HVAC system make sure you call us today. Our technicians will respond to contact using the form on our website and we will ensure that your system works smoothly and efficiently.
We Also provide Appliance repair in Vaughan.
How to Maintain your HVAC System?
HVACs are expensive appliances that are also an essential part of our homes, especially in the summers and winters. They give us relief from the high/low temperatures outside and make our lives relatively comfortable. They also need to be taken care of and maintained well so that they last you a long time. Therefore, it's necessary to get HVAC repaired by a professional in case of any malfunction. One of the best HVAC repair services in Vaughan is provided by ARS!
An HVAC system can have a huge impact on your energy bills. If an air-conditioning system malfunctions, the energy bills will increase. This is a sign that you need to take a look at your HVAC system and check whether everything is in order. An HVAC system usually lasts for about 10 years. In case you notice that it's malfunctioning or your energy bills are apparently high, you have two options before you, either you can replace it or get your HVAC repaired.
Replacing an HVAC system can prove to be a somewhat expensive option. But it is the best option in case it's more than 10 years old. However, if it is less than 10 years old or a bit more, you can consider hiring professional HVAC repair technicians to repair your HVAC system.
The health and life of an HVAC system can be maintained for long life. You need to maintain your HVAC system to ensure that it functions seamlessly. This will not only ensure that you have a comfortable time but also increase energy efficiency and subsequently lower your utility bills.
Here are some tips for maintaining your HVAC system:
Inspect your Air Filters
Inspect the air filters of your central air conditioner, furnace or heat pump. A dirty air filter will not only increase the energy costs but also damage your equipment leading to its early failure. Therefore, you need to clean your air filters regularly. It's also necessary to change the air filter once in 2-3 months.
Annual Maintenance
Make sure that you get annual maintenance of the HVAC system done one or two months prior to the beginning of the summer months. Research shows that regular servicing of the HVAC system can save energy bills by 20%.
Make Sure that the Area around HVAC System is Clear
The condensing unit should be kept clear of any debris. Ensure that you trim all the shrubs and plants near your air conditioning unit so that there is unobstructed air circulation.
Clean the Evaporator and Condenser Coils
According to the US Department of energy dirty condenser coils have the potential to increase the energy bills by 30%. Therefore, it's necessary to clean the evaporator and condenser coils regularly so that the energy efficiency of your HVAC systems is maintained.
Maximize Air Flow
It is essential to clean the vents and registers of your HVAC systems at least once a year. This will ensure that they circulate the air as efficiently as possible.
Install a Programmable Thermostat
A programmable thermostat can be programmed to alter the temperature of your HVAC system when you are sleeping or away and reduce the energy bills by at least 10%.
The HVAC system is a complex one. Therefore, it's not possible for any inexperienced technician to install service or repair it. You will need to engage professionals who are authorized by the HVAC company. This will ensure that the technicians have the necessary certification and training for repairing your HVAC systems.
Are you looking for HVAC repair services in Vaughan? ARS is a company that has an experienced group of professionals that can install and repair any brand of HVAC systems in Vaughan. Get in touch whenever you require.
Call Our HVAC Repair Vaughan Technicians Today!
Read our reviews on HomeStars, like us on Facebook and don't forget to share this page, just click on one of the links below.
👇
Reviews from Our Customers
james enns
September 22, 2023
Fast and easy to deal with.. fixed properly
Dorie Stewart
September 15, 2023
We had an issue with our LG oven - not heating properly. The technician arrived on time, knew exactly what the issue was within 5 minutes and promptly fixed the problem. He was pleasant and knowledgeable and also gave me tips on how to prevent it from happening again. I would strongly recommend this company - very efficient!
Jerri Loewig
September 14, 2023
ARS repaired our refrigerator. They were very professional and cooperative. They were also helpful in working with the manufacturer in resolving the out of warranty issue. We would like to acknowledge Ghila Birman for her excellent customer service.