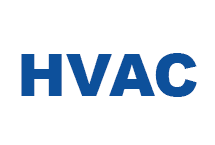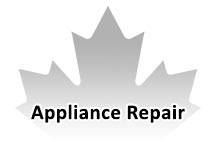 HVAC Repair Toronto
---
Looking for HVAC Repairs in Toronto?
Ever wondered what makes your home comfortable when the temperatures outside are soaring or reaching the sub-zero levels? Well! It's your HVAC system working quietly in the background, warming your home in winters and cooling it in summers. HVAC stands for Heating, Ventilation, and Air Conditioning. This system not only maintains a comfortable temperature inside your home but is also responsible for purifying the air that you breathe in your home! So, what happens if your HVAC system that normally functions silently suddenly becomes noisy? This is an indication that there is something wrong with your HVAC system and it needs the attention of a specialist! It is always good to call a certified technician to look into the matter. If you are looking for HVAC repairs in Toronto, the best repair services are offered by ARS!
ARS is a reputed appliance repair company located in Toronto. We have service centers in different parts of Canada as well. We are an authorized service center for most brands of home appliances. We have technicians who are adept at repairing refrigerators, ovens, washers, dryers, dishwashers, etc. in addition to HVAC systems.
When our technician visits your home to repair your HVAC system:
He first discusses the problem you are facing with the system with you.
His experience in the field and in-depth knowledge about the working of the HVAC system enables him to diagnose the problem easily.
Once he diagnoses the cause for the malfunction of your HVAC system, it becomes easy for him to repair it.
He repairs the HVAC system. In case it requires any parts to be replaced, he uses genuine parts for replacement.
He offers a warranty for the services and the parts used.
Very often when an appliance is functioning without an issue, we tend to overlook warning signals it may give to indicate that something is wrong inside. It's good to be alert to these indications to prevent bigger issues with the system.
Some of the warning signals that indicate that something is brewing inside the HVAC system are:
If your air conditioner is making abnormal sounds
In case you find bad odors inside the living area
If water is leaking from the unit
If the HVAC system not heating sufficiently
If the HVAC system is cooling unevenly
If your energy bills are high
All these are indications that you require an expert technician from ARS to look into the matter!
Malfunctions in an HVAC system can be minimized by getting it maintained by a professional. Maintenance entails the technician visiting you according to the schedule as per the maintenance contract. He will service the HVAC system. He will examine the system to look for any minor or major faults with the system and address these issues before they become unmanageable. It is said, "Prevention is better than Cure." Therefore, it is recommended that you ensure that you have a regular maintenance cycle in place to avoid the malfunction of your HVAC system.
ARS offers an Annual Maintenance Contract for HVAC systems at affordable rates.
Why should you choose ARS?
The technicians at ARS are well-experienced in repairing and maintaining HVAC systems.
Our technicians are licensed and certified.
We are the authorized service center for most brands of the HVAC system.
Our services are available 24/7.
Our technician visits your premises promptly according to the scheduled appointment.
We offer a warranty for our services.
Call Our HVAC Repair Toronto Technicians Today!
Read our reviews on HomeStars, like us on Facebook and don't forget to share this page, just click on one of the links below.
👇