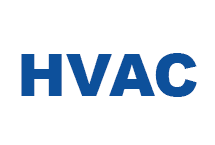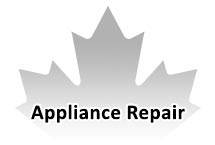 HVAC Repair Pickering
---
If you are a business owner in Pickering, Ontario Canada, you may not be thinking about the HVAC system that may be installed in your store, office or warehouse. Often, these systems get overlooked until the time comes when they are not working properly. Then, a business owner may find that there are unexpected problems that come as a result of not being able to heat or cool their space efficiently.
There are some ways that a commercial HVAC system is different than a residential one. While both systems may have heating and air conditioning components built into the same unit they may be put together in a different way than a residential unit would be. Often, a residential unit is designed to need regular maintenance such as filter changes whereas many commercial units will not.
These systems also have some things in common as well though. They all use a similar method of changing the air temperature and then blowing it through a system of ducts so that it can spread more easily through the space that is being covered by the furnace. Some of these components will often need regular servicing regardless of whether or not they are in a residential or commercial unit.
Often, with residential systems, a homeowner may be able to perform some of these tasks themselves. They may be able to check coolant pressure limits and take a look to see if a blower fan is working or not. This is because a residential unit is usually located in an area of the home that is easily accessible. They may also be able to check ductwork or look to see if there are any visible issues before calling a repair technician.
If you have a residential unit or you need help with your HVAC repair Pickering needs, make sure you use our contact form in order to get in touch with our technicians. We are reliable, experienced and reasonably priced and look forward to helping you get your system up and running as quickly as possible.
We Also provide Appliance repair in Pickering.
Whether to Replace or Repair Your HVAC System
An air-conditioner is your best companion in the summer months. But if your ac is not functioning properly, you may consider replacing or repairing it. Replacing an air-conditioner is somewhat a very expensive option. Therefore, it's best to look for professional HVAC repair services to get your cooling system working. You can engage the HVAC repair services of ARS! You may find it a little difficult to decide the best option for you. If you consult a reliable HVAC repair technician he will be able to guide you whether you needs repairs or replacement.
Here's a brief guide to when you should consider HVAC repairs or replacement:
Most HVAC have a life-span of 10-15 years. Therefore, if your air-conditioner is over 15 years and you get it repaired, it's likely to malfunction repeatedly increasing your expenses towards its repairs. A replacement of your air-conditioner is therefore recommended if your air-conditioner is over 15 years of age.
When you face any issue with your air-conditioner, compare the cost of repairs with the cost of replacement. In case, the cost of a new a/c is marginally higher than the repair costs, it's better to replace it. Also If your power bills are getting too high, you need to replace your old air-conditioner with an energy-efficient model.
In case your air-conditioner is less than ten years old, do not consider a replacement. A professional technician will be able to diagnose the problem and suitable rectify it. Many a time the HVAC system may malfunction due to a minor defect which can be repaired at a minimal cost. In such circumstances, repairing your air-conditioner is the best option. Getting your HVAC system serviced regularly avoids defects and malfunctions besides reducing electricity bills.
Since replacement of a HVAC system is more expensive than repairs in most cases, replacement should be avoided. However, you need to identify expert technicians who can understand the working of your system and suggest the best course of action for you. The technician should be trustworthy and offer you genuine advice instead of just looking for his personal gain. You can increase the life of your air-conditioner and avoid replacement by duly taking care of it.
Some steps you can take to extend the life of your HVAC system are:
Regular Servicing. Good to have a marked schedule for it.
Keep your exterior a/c condenser unit free of any obstruction so that air flows freely through it.
Ensure that the indoor vents and registers of your HVAS system are kept clean.
Make sure that you change your air filters every 30-90 days so that your air-conditioner works seamlessly.
Ensure that critters do not get an entry into your home's HVAC system.
One of the most reliable HVAC repair services is offered by ARS!
We have a group of professional HVAC technicians who are well-aware of the functioning of different brands of air-conditioners. So even If you have a brand which you think needs highly trained technicians – we have them.
We arrive at your premises at the scheduled appointment.
We are authorized by most brands to carry out the repairs of air-conditioners and HVAC systems.
We have the right tools for repairing your HVAC system.
We bring genuine spare parts in case the replacement of parts is required. We also offer a warranty for our services.
We offer honest and upfront services. Our technicians diagnose the issue with the system and suggest whether repairs or replacement is the best option for you.
We offer same-day services.
Call Our HVAC Repair Pickering Technicians Today!
Read our reviews on HomeStars, like us on Facebook and don't forget to share this page, just click on one of the links below.
👇
Reviews from Our Customers
james enns
September 22, 2023
Fast and easy to deal with.. fixed properly
Dorie Stewart
September 15, 2023
We had an issue with our LG oven - not heating properly. The technician arrived on time, knew exactly what the issue was within 5 minutes and promptly fixed the problem. He was pleasant and knowledgeable and also gave me tips on how to prevent it from happening again. I would strongly recommend this company - very efficient!
Jerri Loewig
September 14, 2023
ARS repaired our refrigerator. They were very professional and cooperative. They were also helpful in working with the manufacturer in resolving the out of warranty issue. We would like to acknowledge Ghila Birman for her excellent customer service.