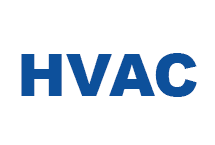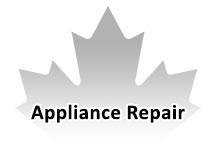 HVAC Repair North York
---
Understanding how your residential HVAC system or commercial HVAC system works is always a good thing for any home or business owner. If you understand how a system is put together and how the different segments interact you may be able to better recognize when you need to perform routine maintenance and when it is time to call a qualified technician to perform HVAC repair in North York.
The heating portion of a system uses fuel to power a burner. This heats air. In a commercial system that would be found in many businesses in North York, Ontario Canada, this fuel source is most likely to be natural gas. In a residential HVAC system, it is more likely to be oil, natural gas or propane. There are other kinds of systems that use other fuel sources or which heat water instead of air but these are normally not maintained or repaired by a company providing HVAC repair North York.
Another portion of the same system cools the air instead of heating it. It uses pressurized gas known as a coolant to pull heat out of the air. As a side effect, water vapor that is suspended in the heated air is condensed and it forms back into water which drains away.
Once the air has been heated or cooled it is then pushed up and out of the main section of the unit. This is done by a series of fans. The air moves along ductwork and emerges into different rooms or into different areas of a store or building through vents.
There are a number of different parts that allow these systems to function. Fans usually run off of belts and these can wear out or break. Residential systems have filters built into them that need to be replaced on a regular basis. Ducts can become clogged or filled with dust and debris. A qualified HVAC technician can identify and repair these issues and advise you on how to perform routine maintenance.
If you need a qualified technician to assess or repair your system, use our contact form. A specialist will get in touch with you as soon as possible and we will be happy to provide you with a no-obligation estimate. Contact us today.
We Also provide Appliance repair in North York.
Call Our HVAC Repair North York Technicians Today!
Read our reviews on HomeStars, like us on Facebook and don't forget to share this page, just click on one of the links below.
👇
Reviews from Our Customers
james enns
September 22, 2023
Fast and easy to deal with.. fixed properly
Dorie Stewart
September 15, 2023
We had an issue with our LG oven - not heating properly. The technician arrived on time, knew exactly what the issue was within 5 minutes and promptly fixed the problem. He was pleasant and knowledgeable and also gave me tips on how to prevent it from happening again. I would strongly recommend this company - very efficient!
Jerri Loewig
September 14, 2023
ARS repaired our refrigerator. They were very professional and cooperative. They were also helpful in working with the manufacturer in resolving the out of warranty issue. We would like to acknowledge Ghila Birman for her excellent customer service.