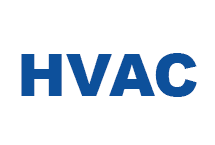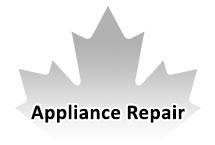 HVAC Repair Newmarket
---
If you have just purchased a home or taken over a commercial property that comes equipped with an HVAC system you may be wondering how to tell whether the system is in good repair or whether it needs some repair. Ideally, your system would have been inspected when you had the property inspected but there are times when an inspector working in Newmarket, Ontario Canada may not have the knowledge or expertise to recognize issues.
It is a good idea to have your system inspected by a qualified technician in order to make sure that everything is in good working order. For example, whether they are looking at a residential HVAC system or a commercial HVAC system you should have the belts and motors inspected. These will drive fans used to move the heated or cooled air through the ventilation system.
You should also have someone who is qualified check your air conditioning system. You want to make sure that you are not dealing with any loss of pressure or any coolant leaks as these can make your system not work as effectively. You should also have your ductwork and vents inspected as well as all of these components work together to ensure that your system is as efficient as possible.
If you are going to contact a company to inspect and possibly repair your system, make sure that they are as experienced as possible. You want to make sure that they are qualified to work on the same kind of system that you have and that they have the right parts if any need to be replaced. You also want to make sure that you are able to get in touch with them if there are any issues or concerns that take place after normal working hours.
Our highly-trained company of HVAC experts has worked on many different types of commercial and residential systems. We are available whenever you need us. Simply use the helpful contact form and we will return your call as soon as possible.
We Also provide Appliance repair in Newmarket.
When do you Need HVAC Repair Services?
Are you facing problems with your HVAC system? Don't get distressed! All you need to do is call an expert HVAC repair technician from ARS! ARS is a leading appliance repair company in Newmarket.
More about ARS
ARS is a reliable service center for repairs of different home appliances such as refrigerators, washers, dryers, ovens, cooktops, and many more. ARS provides you authentic repair services for different brands of household appliances with the help of its group of expert technicians. We are the authorized repair center for most appliance brands.
What sets us apart is that we are a customer-oriented company and are available to help our clients at the hour of their need.
We are available 24/7 to attend to your appliance repair issues. We try to offer same-day repair services for your appliances.
If you are looking for HVAC installation, maintenance or repair services, we can provide all these services at reasonable prices.
How we help our customers? 
When you are considering installing a new HVAC system for your home or in case you are expanding your home and need an HVAC system, our technicians can help you. Because of their in-depth knowledge of the HVAC systems they can recommend the appropriate rating, etc. for the HVAC system. Besides, they can also help you with the location of the installation of your HVAC system where it'll be most effective.
Maintenance of an HVAC system is almost mandatory if you want to extend its life. Scheduled maintenance helps detect any problems with the HVAC system and the maintenance technician can repair it. ARS offers an Annual Maintenance Contract for HVAC systems that is reasonably priced. Our technicians will visit your premises as per the maintenance schedule and tune your HVAC system, service it and also look for wear and tear of parts.
Although you may be carrying out regular maintenance, there are chances that your HVAC system might malfunction. When this happens, you can call our HVAC technicians who will diagnose the problem with your HVAC system and correct it. The right diagnosis of the problem is imperative to remedy it. And, our expert technicians can find out the exact reason for the malfunction easily because of their vast experience.
When an HVAC system becomes older than 10-12 years, it may require replacement. The technicians at ARS can guide you as to whether your HVAC system can be repaired or you need to replace it.
What are the indications that your HVAC system is malfunctioning?
You may think that the only indication that an HVAC system is malfunctioning is improper cooling or heating. But that is not the case! The HVAC system is a complex one and it comprises parts such as a furnace, heat exchanger, air-conditioner, etc. There could be a problem with any of these and cause the malfunction. There are several indications that there is an issue with your HVAC system that needs to be addressed.
Some of the warning signals are:
Noisy air conditioner
Uneven heating or cooling
Water collecting below the unit
Unusually high energy bills
Foul odors in the living area
Loss in efficiency
All these are indications that there is an issue with your HVAC system. And, only an expert technician who has in-depth knowledge of the parts and working of the HVAC system can understand this. For those living in Newmarket, the services of the HVAC technicians at ARS are available – who can then diagnose the problem based on the warning signal and fix it. Our technicians are certified and licensed.
For any problems with your HVAC systems connect with the best HVAC repair services in Newmarket-ARS! We are just a call away!
Call Our HVAC Repair Newmarket Technicians Today!
Read our reviews on HomeStars, like us on Facebook and don't forget to share this page, just click on one of the links below.
👇