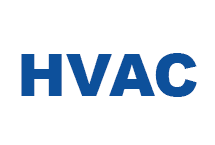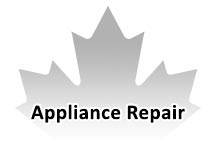 HVAC Repair Aurora
---
Aurora, Ontario is a beautiful place to live and to do business. The weather here can be a challenge though especially if you do not have a properly functioning HVAC system. If you want to make sure that you are not getting too warm in the summer or overly cold in the winter it is important to find a company that can perform HVAC repair Aurora whenever you need it.
Keep in mind that while residential HVAC systems and commercial HVAC systems both accomplish the same things, the fact is that the repairs and parts that are needed may be very different. Commercial systems are usually much larger and are often dealing with a much higher workload than their residential counterparts. There are many different models as well and while there may be similar components generic parts may not fit properly or even exist.
If you are looking for a company that can perform HVAC repair Aurora, make sure that they have experience working in all different areas of these systems. Dealing with a company that can do all of your repair and HVAC maintenance needs is a good idea since you know that they are familiar with your system and will know it's maintenance and repair history as well.
Of course, it's not good enough to find a company to do repairs if they are only reachable and available during normal working hours. You may be dealing with a commercial situation where your system may be running 24/7 and emergencies may happen outside of normal office hours. In this case, choosing a company that has an emergency contact number is essential to ensure that your system can be fixed no matter when problems happen.
Our technicians have experience performing a wide range of HVAC repair Aurora. If you need someone to help you, please use our contact form and we will return your call as quickly as possible.
We Also provide Appliance repair in Aurora.
Call Our HVAC Repair Aurora Technicians Today!
Read our reviews on HomeStars, like us on Facebook and don't forget to share this page, just click on one of the links below.
👇
Reviews from Our Customers
james enns
September 22, 2023
Fast and easy to deal with.. fixed properly
Dorie Stewart
September 15, 2023
We had an issue with our LG oven - not heating properly. The technician arrived on time, knew exactly what the issue was within 5 minutes and promptly fixed the problem. He was pleasant and knowledgeable and also gave me tips on how to prevent it from happening again. I would strongly recommend this company - very efficient!
Jerri Loewig
September 14, 2023
ARS repaired our refrigerator. They were very professional and cooperative. They were also helpful in working with the manufacturer in resolving the out of warranty issue. We would like to acknowledge Ghila Birman for her excellent customer service.