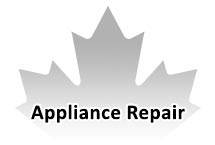 HVAC Repair Ajax
---
Living and working in Ajax, Ontario means dealing with the weather. In the winter, temperatures can become very cold and in the summer, the temperatures can get extremely high. A properly functioning HVAC system is important because it can keep people healthy and comfortable. It also can help prevent damages from occurring to property.
In the winter, if your heating system is not working properly, the extra strain on the system can end up causing the entire furnace to stop working completely. Whether it is added strain from blocked ducts, an improperly functioning heating element or blowers that do not move heated air away from the furnace properly, all of these problems can end up damaging a heating system so that it no longer works at all.
While it may seem like discomfort is the only thing that will result from a system that does not work, this is not the case. If a furnace stops working completely it may cause a business or residence to cool down to the point where it may damage the structure. Pipes may burst in extremely cold conditions and the water damage can get quite expensive.
As you can see, this is why it is important to work with a reliable and experienced company providing HVAC repair Ajax. You need to make sure that the company has the right parts to repair your system and the ability to respond to your issue when it happens. You may find that you are faced with just as many problems if you have to wait for a company to respond to your call or get the right parts in so they can perform repairs.
If you want to see what our group of friendly, professional HVAC technicians can do for you, please use the handy contact form. We will contact you and ensure that your repairs are done quickly, properly, and as inexpensively as possible. Call us today! We Also provide Appliance repair in Ajax.
Looking for Reliable HVAC Repair Services in Ajax?
Visualize returning home on a hot humid day and finding that your home is just as uncomfortable as it was outside! This could be due to the malfunction of your HVAC system. The HVAC system in your home is responsible for making the indoor environment comfortable for you. It is the HVAC system that automatically cools your home during the warm, summer months and removes the humidity from the external air.
And, in the winters it is the same HVAC system that provides you warmth. Besides these functions, the HVAC system also purifies the air inside your home. Therefore a malfunction of the HVAC system could have some serious repercussions. However, for those people located in Ajax, you can approach HVAC repair services of ARS to get your HVAC system functioning as before! 
With ARS you do not have to compromise on your comfort. Our technicians are just a call away! They will be with you to ensure that you get the required cooling during the summer months and optimum heating during the winter months. What's more? We ensure that your HVAC systems function seamlessly so that you get pure air inside your home! 
ARS is a leading home appliance service center in Ajax. We have technicians who have expertise in repair different types of home appliances of various brands. We are the authorized service center for repair appliances such as refrigerators, ovens, washers, dryers, dishwashers, etc. of leading brands. 
Why you need the expert group at ARS for your HVAC system?
When you buy your home or expand it and want to install an HVAC system, the ARS technicians will study the total area to be covered by the HVAC system. They will make the necessary calculations and suggest the capacity and rating of the HVAC system suited for your home.
Our technicians can help you with the installation of the HVAC system.
Once the HVAC system is installed, it needs to be maintained. Preventive maintenance is the best way to maintain health and extend the life of your HVAC system. Maintenance entails cleaning of filters, etc. and tuning of the HVAC system. You can clean the filters, etc. yourself but you will require a professional for tuning the HVAC system. The technicians at ARS have an understanding of different brands of HVAC systems. Therefore, we can maintain your HVAC systems to ensure that they function without any issues. In fact, when you engage our group for maintaining your HVAC system, we are aware of the wear and tear of any part or any other issues with your HVAC system. We are able to resolve any such issue before it becomes too big.
Despite the maintenance, an HVAC system could fail due to several reasons. Our technicians can diagnose the actual reason for the failure and correct it.
When your HVAC system fails, we also guide you as to whether repair or replacement is the best option for it.
We repair the HVAC system in a manner that you will not face repetitive problems with it.
We use genuine replacement parts for which we provide a warranty.
What makes our services stand out from our competitors is the fact that we are available 24/7 and can visit your premises at short notice. We also offer same day repair services.
You can call an ARS technician to repair your HVAC system if you notice any of these warning signals:
HVAC system making unusual noises.
HVAC system producing foul odors.
Your utility bills increasing unnecessarily.
Uneven heating or cooling.
Lower system efficiency.
ARS provides the most reliable HVAC repair services in Ajax!
Call Our HVAC Repair Ajax Technicians Today!
Read our reviews on HomeStars, like us on Facebook and don't forget to share this page, just click on one of the links below.
👇
Reviews from Our Customers
james enns
September 22, 2023
Fast and easy to deal with.. fixed properly
Dorie Stewart
September 15, 2023
We had an issue with our LG oven - not heating properly. The technician arrived on time, knew exactly what the issue was within 5 minutes and promptly fixed the problem. He was pleasant and knowledgeable and also gave me tips on how to prevent it from happening again. I would strongly recommend this company - very efficient!
Jerri Loewig
September 14, 2023
ARS repaired our refrigerator. They were very professional and cooperative. They were also helpful in working with the manufacturer in resolving the out of warranty issue. We would like to acknowledge Ghila Birman for her excellent customer service.