Smart appliances have taken a huge demand in the world of electronics. Most people prefer to opt for smart refrigerators. There are various reasons to it. In this article, we will share certain top features, reasons, and benefits of smart refrigerators. Some are taken from the top reviews and experiences of customers who have been using it since long at home.
A smart refrigerator is not just a typical refrigerator; it has lot more to offer you. It acts like a large computer that does all your tasks by saved instructions. All you need to do is simply click! Refrigerator repairs can be tricky, but you can just dial in ARS, the best appliance repair services in your area.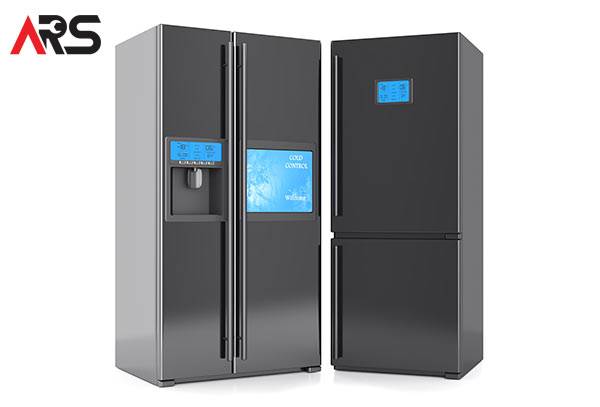 Top features of trendy smart refrigerators:
Acts like a large screen mounted on your kitchen wall.
Touchscreen makes life easy with one click or instructions. It strikes away the manual way of selecting temperatures every time or reminding the refrigerator when to freeze or defreeze.
Inbuilt speakers help you to know when your fridge wants you to communicate.
Wi-Fi connectivity comes along to you can integrate it like a smart device on your phone and use it anywhere at a distance from home too.
The tracking feature helps in tracking everything inside your smart refrigerator. For instance, expiry date of products, reminders when to cook, and alarm when to eat the food prepared and stored.
You can stuff your shopping items by simply using the voice command from the touchscreen and add food items to the shopping list.
Check what is inside with the help of your smartphone even when you are not home.
The built in browser option, helps you to use your smart refrigerator just like you use your tablet or smartphone.
Add recipes in text as well as videos and watch whenever you wish to prepare it next time.
The whiteboard features helps you to make notes by you.
How can a Smart refrigerator Benefit Your Home?
Fitness:
A smart refrigerator can help you in keeping a healthy heart and fit heath as the reminders and updates do not let you store stale food.
Automatic operation:
The regular and automatic features help in sanitizing the fridge at regular intervals. As a result, the refrigerator and the food items inside are always fresh.
Storing recipes:
Storing recipes rather remembering or writing down every time has become a piece of cake with the help of smart refrigerator.You can download the videos and store it in your refrigerator itself to watch when you wish to cook.
Automatic reminders:
Gone are the days of manually reminding your refrigerator to do every single thing. Refrigerators are now smart enough to understand how they need to operate even when you are not around.
Less wastage of air temperature:
Smart refrigerators act like a family hub where everyone from the family can connect with it and see what is stored inside instead without even touching it. The lesser use of door will save the cool air to remain inside only consuming less power.
Entertainment at one-go:
Instead of operating many devices and wasting electricity while cooking such as radio, TV, or music system, you can listen to music from this smart refrigerator and save power consumption from all the rest. Play your favourite radio station; watch your favourite cookery show, or anything that you have missed on Netflix.
Find stores on GPS:
Now you do not have to call every vendor or look for different diaries to search for numbers that you stored. With the help of WiFi and GPS, you can search for nearest grocery store, find their address, contact numbers, and connect with them directly from your smart refrigerator.
If you look at all the other devices that have been running along with the typical refrigerators, this one has lot of benefits. With a smart refrigerator, you do not need other power consuming electronics at home like TV, radio, phone, monthly connections on paid channels, and more. The prices are not very pricey if you consider these elements in the current refrigerators. With the passage of time, prices will drop further.
Visit your nearest electronics store and browse through all the models currently present near you. Compare the benefits these offer you in relation to your home usage and power consumption. Make a decision wisely and smartly! For any suggestions or repairs, you may contact us anytime.