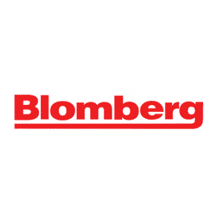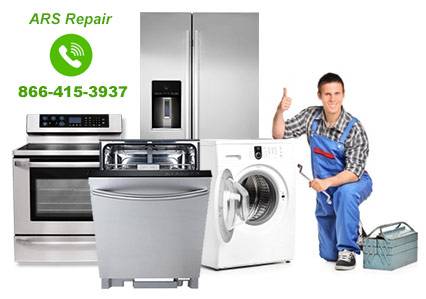 Authorized Blomberg Appliance Repair
---
Do you Need Repair for your Broken Blomberg Appliance?
Blomberg made its first steps in 1883. The company was Founded by Bernhard Blomberg, and the first store opened in Germany. As time went by, Blomberg who initially started in the metallurgy business decided to change their focus and move on to home appliances in 1935, though the actual production started in 1949.
By 1981 Blomberg had produced the first fully automatic washing machine and in 2004 it had already established itself internationally. Refrigerators, ovens and dishwashers were introduced later on in 2009. Blomberg has a special column for many different awards earned within the years.
Blomberg products are sold mainly in Canada and the U.S. On their official website customers are able to choose the country they live in, the state or province and the city, which will allow the customers to find the closest store.
Bloomberg Appliance Repair Service
Bloomberg appliance produced by the German-based company, Bloomberg is a staple amongst many homeowners both locally and internationally. The company in charge of producing cutting-edge electronics have been in operations for more than half a century. So, customers are guaranteed of getting the best equipment. We repair all major brands of appliances, including Fhiaba, Heartland, Marvel, Haier, Roper, Summit and more.
Owners of the Bloomberg devices can rest easy when any of their appliances break, thanks to the Bloomberg Appliance Repair Service companies which handles faulty Bloomberg machines such as dishwasher, stove, oven, refrigerator, washing machine and dryer. These are some of the main services carried out by the appliance repair company;
Bloomberg Dishwasher Repair
Every homeowner needs a dishwasher. Sometimes, using your hands to do dishes can be quite stressful when you have lots of chores to handle. What happens when your dishwasher goes bad all of a sudden? Nightmarish, right? The team of professionals at Bloomberg are able to handle an arsenal of faults that you might encounter if you own a dishwasher. If your dishwasher is under performing or not draining properly, you can reach out to the appliance service repair company, and the fault will be fixed.
Stove Repair/ Oven Repair
Food is a necessity. When your stove or oven is in bad condition, every hope of you cooking meals will be halted. Nobody wants to experience a breakdown of his/her stove while preparing meals for a big day. If you notice that your oven or stove is malfunctioning, simply reach out to our Blomberg Appliance Repair Service.
The repair company fixes different problems that can affect your stove or oven. Some of these include; leakage of gas, failure of gas burners to ignite or become heated, faulty digital display and fluctuation of temperatures.
Refrigerator Repair
Refrigerators help to cut cost. This appliance of convenience prevents food from getting spoiled. Sadly, when one or more parts of your refrigerator become defective, it can lead to the destruction of food items. To quickly remedy the situation, call on Bloomberg repair services. Bloomberg repair services can handle refrigerators with the following problems; broken ice dispenser, broken water dispenser, freezing problems, faulty lights, and the inability for the refrigerator to defrost. Our technicians will get your cooling appliance working in no time.
Dryer Repair
We all appreciate sunlight, but nothing beats using a dryer to dry your clothing- no dust, rain, wind or sand on your clothes. Dryers help to shorten drying time, so one can imagine a life without them. If your dryer is malfunctioning, the best option is to have a technician have a look at it. This is where Bloomberg Repair Services comes to play.
The most typical problems that can plague a drying machine are strange noises, poor heating, broken door, inability to start, and failure to dry clothes properly. If you have observed any of the following signs on your drying machine, you should reach out to a cost-effective repairs service such as Bloomberg Repair Service.
Washing Machine Repair
Bloomberg washing machines are remarkably one of the best in the game. They are durable, efficient, and affordable. It is expected for a washer to break down after doing so much laundry. It is always best to repair a faulty washing machine than buying a new one. The main problems associated with washing machines are; poor drainage, abnormal noise, leaking, not filling properly, inability for the device to come on and broken lids.
Our Blomberg Appliance Repair experts have years of experience in handling different problems that may affect home appliance. If you need our services, all you have to do is call on us and have the burden lifted off you.
If you wish to contact the company, the website has a link on the menu titled "Customer Support" which has the options of registering a product, contacting the company via an online form. Other services available are FAQs, manuals for existing products and warranty information. Until this day, Blomberg remains a high-quality brand for all home appliances.
Call Our Authorized Blomberg Appliance Repair Technicians Today!
Call now to book appointment with our authorized technician for Blomberg Appliance Repair Service.
Read our reviews on HomeStars, like us on Facebook and don't forget to share this page, just click on one of the links below.