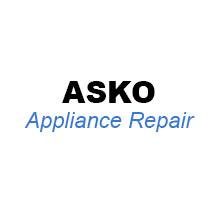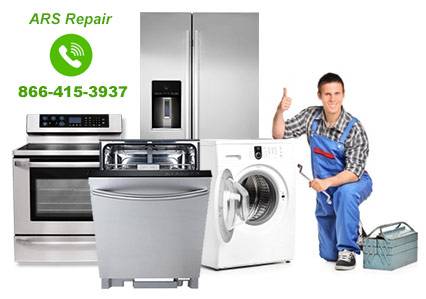 Asko Appliance Repair
---
We don't resell Parts for Asko Appliances. Please contact the manufacturer.
Do you Need Repair for your Broken Asko Appliance?
Asko is a swedish brand of home appliances. They are specialized in dishwashers, washing machines, dryers, refrigerators, ovens, hobs, range hoods and more. The pioneering Asko appliance company is a top-tier appliance manufacturer in Sweden. The appliance conglomerate has been churning high-end electrical devices for households for approximately 6 decades. The products created by Asko are long-lasting, creative, and of the best quality. If you are looking for a high-quality range of Laundry and Kitchen appliances that will meet your household needs, go for Asko. Add to that; health enthusiasts fall over themselves to get products from Asko because they are eco-friendly. Need another reason to be convinced about the vitality of Asko products?
They help to conserve both water and energy. While Asko products may seem like the next perfect things to sliced bread, they may sometimes be prone to faults which might halt their functions. When you notice that your Asko device is having issues, you should seek the intervention of a professional service such as ARS Appliance and Installation Service. The seasoned team of technicians offers the following repairs for broken down Asko devices. They are;
Asko Refrigerator Repairs
If your Asko Refrigerator breaks, don't go running to buy another one yet- they can be fixed. The experienced repairs company can create customized repair approach to handle the following refrigerator faults;
Difficulty in defrosting
Inability to cool properly
Strange noise
Malfunctioning Ice dispenser
Damaged water dispenser
Damaged lights
Poor draining
Asko Freezer Repairs
Your one-stop spot for anything related to Asko Appliance Repair is ARS. The experienced repair organization are responsible for getting your Asko freezer back to a good working condition when it fails. The main appliance disorders that the technicians at ARS Repair and Installation handle are;
High frost deposits
Broken freezer door
Accumulation of frost on the freezer's coil
Warmth inside the freezer
Loud, abnormal sounds
Difficulty in freezing
Failure of lights to power on
Asko Washer Repair
At ARS Appliance Repair, we are responsible for fixing any challenge that might interfere with the smooth running of your beloved Asko washer. When your washer breaks down, it can be quite difficult to wash your clothes. The Asko-certified appliance repairs firm can trash out any problem that can lead to damage to your device. Some of these include;
Failure of the washer to spin
Broken washer door
Leakages in ducts
Poor drainage
Leaking of the washing machine
Inability of the washing machine to fill properly
Failure to power on
Strange noises
Failure to run through cycles
Errors on the digital display
Asko Dryer Repairs
At ARS Appliance Repair, we will help to uncover any problem that is slowing down the operations of your Asko dryer. If you own an Asko dryer that has malfunctioned, you can reach out to ARS Appliance Repair and Installation services to assist in diagnosing a problem and fixing it. The master repair company gives remedies for faults such as;
Inability of the dryer to properly dry clothes
Inability to start
Loud noise
Improper heating
Damp clothing after a drying cycle
Failure of dryer to get heated
Asko Dishwasher Repairs
At ARS Appliance Repair, we will help to alleviate any burden that you will encounter while using your Asko dishwasher. Asko dishwashers are near-perfect and durable, but anything can go wrong with them. The most common faults your dishwasher might have after continuous use are;
Faulty digital display
Low water temperatures
Faulty timer
Film-coated dishes after washing
Failure of appliance to drain properly
Inability to fill up with water
If any of your Asko household appliances is broken or faulty, reach out to the ARS Appliance Repairs and Technical Service to help you out. If you are having problems with your Asko Appliances, give us a call, our technicians are experts in Asko Appliance Repair.
Call Our Asko Appliance Repair Technicians Today!
ARS Appliance Repair Service is experienced in Asko Appliance Repair Service in Toronto & GTA. Book an appointment today with our technicians for Asko Appliance Repair Service.
Read our reviews on HomeStars, like us on Facebook and dont forget to share this page, just click on one of the links below.