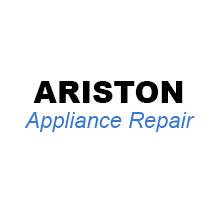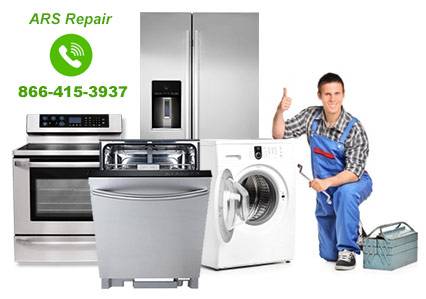 Ariston Appliance Repair
---
Do you Need Repair for your Broken Ariston Appliance?
Based in Australia, Ariston is one of Europe's largest home appliance companies. Their cooktops and ovens are the choices of Master Chef Australia. Ariston has been a leader in high-end appliance design for 45 years.
They have won a number of awards for both design and innovation all while making performance a focal point. The company offers a 5-year warranty on all cooking appliances.
What makes Ariston different than other appliance companies is their goal of designing products with unique style and making them a part of everyday life. For the kitchen, the company offers stylish ovens, microwaves, cooktops, dishwashers, refrigerators and freezers. For the laundry, washers, dryers and washer dryer combos.
The official Ariston website provides a store locater link in the top menu. Customers can enter an address to locate a retail store that is nearest to them, as well as receive directions via Google maps. On the site, visitors can also find products details, model numbers, download specification sheets and instruction manuals for Kitchen and Laundry appliances.
Ariston is dedicated to providing customers with great customer service by using their team of qualified appliance technicians. Inquiries can be made by clicking the "Contact Us" link at the top menu, as well as receive "Help" and "Advice."
Call Our Ariston Appliance Repair Technicians Today!
Ariston Appliances Repair Service
Over the years, Ariston home appliances have been a household name when it comes to manufacturing different home appliances. Their cooking appliances come with a five-year warranty, and Ariston washers also come with a free 10kg washing powder. When it comes to purchasing a trusted brand for your household items, then you can trust on Ariston to provide you with innovative designs with up to date intelligent technology.
What do you do when your Ariston home appliances are faulty?
This could seem like a rhetorical question, but of a truth, it is a vital question. You wouldn't want to take your lovely Ariston home appliances to just anyone for repair. Ariston products are durable but delicate. Trusted hands like ARS appliance repair services should be contacted to help you repair your Ariston appliances.
What are the different Ariston home appliances available for sale?
Refrigerators
Freezers
Tumble drawers
Dishwashers
Cookers
Washing Machine
Questions to ask yourself if you are looking for repair services for four faulty Ariston home appliance
Q: Does the repair service company know much about Ariston brand of home appliances?
Answer: ARS repair services are very good technocrats and our technicians understand in clear terms, the working principle of all Ariston home appliances. We look through the eye of the manufacturer and we are able to troubleshoot faulty appliances and repair them effectively.
Q: Are their technicians capable of getting the job done?
Answer: ARS has a team of well trained, experienced and certified technicians who are more than capable of getting the job done. It is our job to get your faulty Ariston home appliances working again.
Q: Can I really trust and rely on them?
Answer: ARS has proved in time past to be a company with vision and with a strong objective, we are only satisfied when our customers are happy with our services.
Q: What other services do they offer apart from repair services?
Answer: Apart from repair services, ARS also offers installation of new Ariston home appliances. We also offer maintenance services on your Ariston home appliances. The essence of our maintenance services is to prevent major faults that can be avoided by technical maintenance.
Q: Do they offer home services?
Answer: ARS offers home delivery services for anyone who because of one reason or the other are not able to visit our service centers. Our technicians are dispatched to your home to fix up your faulty Ariston home appliances
Q: Where are they located?
Answer: ARS repair service centers are located in different cities across Ontario, Canada. From Toronto to Waterloo, London, Kitchener, Barrie, Oshawa, and other major cities in Ontario, you can find our customer centers.
Q: How do I reach them without going to their centers?
Answer: You can chat with us live on our website or visit us on our different social media platforms. You can also call us via our mobile line.
Q: What are the common faults we repair on different Ariston home appliances?
Answer: The common faults we repair on different Ariston home appliances includes the following:
List of Common Ariston Home Appliances Faults We Fix at ARS
Ariston Refrigerator Faults
Broken Ice dispenser
Faulty water dispenser
Defective lights
Poor draining
Difficulty in defrosting
Poor cooling
Strange sounds
Ariston Freezer Faults
Increased buildup of frost
Broken freezer door
Accumulated frost on the freezer's coil
The warmth inside the freezer
Strange sounds
Failure to freeze
Damaged lights
Ariston Washer Faults
Leakages
The inability of the washer to drain properly
The inability of the washer to fill properly
Failure to turn on
Unusual noises
Failure to run through cycles
Errors on the digital display
Ariston Dishwasher Faults
Low water temperatures
Film-coated dishes after washing
Poor drainage
Inability to fill up with water
Damaged timer
Ariston Oven Faults
Broken heating elements
Failure of the oven to ignite
Gas leakages
Fluctuating temperatures
Poor functioning of the burners
Ariston Dryer Faults
Loud noise
Failure to start
Damp clothing after a drying cycle
Failure of dryer to get heated
Ariston Stove Faults
Greasy surface
Failure of pilot light to come on
Defective oven lights
Weak Burner flames
Inactive pilot light
The frequent odor of gas
Strange, hissing noise as a result of air
Book an appointment today with our technicians for Ariston Appliance Repair Service.
Read our reviews on HomeStars, like us on Facebook and don't forget to share this page, just click on one of the links below.