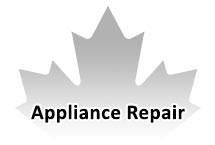 Appliance Repair Thornhill
---
Are you having some issues with your dryer, refrigerator, dishwasher, stove, microwave or any other appliances, there is a place in Thornhill where you can have the problem sorted out. Whether you need
dryer repair
,
refrigerator repair
,
dishwasher repair
or any other appliance repair you will get it in Thornhill. In this town, you will get repair service at any time of the day or not. The service providers are clearly aware that your appliance can develop a problem at any time of the day. They are there to help you sort out the problem that might develop at night when you are preparing dinner for the families.
Stove and Oven Repair in Thornhill
There will be no need to buy food from the restaurants when a
stove repair service provider
is just a call away, make that distress call and within a few minutes, a serviceman will be at your door ready to offer the necessary services. That is how reliable appliance repair services in Thornhill are, within a few minutes of your call, somebody will have come to your premises and offered the required assistance.In this town the service providers take their customers seriously, they are treated like kings, they define the quality and servicemen, by all means, attempt to provide their best to match or exceed the customer expectations. If you need a dishwater repair, the service providers clearly understand that the solution is needed as fast as possible, given that the distance between your premises and the garage is small, the serviceman will do everything possible to ensure that he gets to your place on time and offers the necessary assistance.Rest assured that if your stove develops a problem at any time of the day, you will get the required services within a reasonable time. Reliability of a service provider is an important aspect of customer service, and that is what the appliance repair services providers in Thornhill strive to achieve.We Also provide
HVAC repair in Thornhill.
Read our reviews on
HomeStars
, like us on
Facebook
and don't forget to
share this page
, just click on one of the links below.
👇
👇