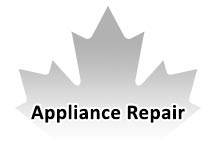 Appliance Repair St. Catharines
---
ARS Appliance Repair St. Catharines has been providing appliances repair services in St. Catharines since 2013. We provide repair of all kind of kitchen and laundry appliances.
We have built a reputation among our customers in other cities of Ontario also such as Toronto, Brampton, Mississauga, Hamilton, Cambridge, Waterloo and so many more. Our technicians are well trained to provide you best and reliable same day appliances repair services.
We, at ARS Appliance Repair St. Catharines have professional and certified technicians to your commercial and residential refrigerators. We have experience of repairing all problems of your refrigerator. You can call us anytime whenever you need a refrigerator repair. Our technicians always arrive on time at your place.
We are experts in repairing refrigerators, stoves, ovens, range hoods, washer, dryers and more, whether your appliances is made for commercial and residential use. We understand how important it is for you to get your appliance repaired quickly. Our technicians are well qualified and well trained. They also have experience in repairing all types and models of appliances. We provide 100% customer satisfaction. You can also book an appointment for your broken appliance according to your schedule. Our specialists are always ready to assist you.
Call us anytime to repair refrigerator of any brand in St. Catharines, Ontario. We are available 24 hours a day, 7 days a week. You can also fill our form to get repair service for your refrigerator. Our specialists will reach you soon.
Read our reviews on HomeStars, like us on Facebook and don't forget to share this page, just click on one of the links below.
👇