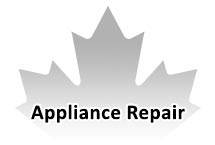 Appliance Repair Nepean
---
When you require reliable appliance repair services in Nepean, Ontario, look no further; this guide is here to assist you in finding top-tier appliance repair solutions within your city. In today's digital era, the internet serves as your primary resource for discovering reputable service providers. Amid countless options online, we aim to help you navigate the choices and connect with the best appliance repair service in Nepean.
Finding Appliance Repair Services:
To find appliance repair services in Nepean, begin your search by exploring online directories dedicated to local businesses. These directories offer valuable insights into the services provided by companies in your vicinity. Here, you can effortlessly access a comprehensive list of appliance repair providers, complete with their contact details and customer reviews.
Why Choose Us?
At ARS Appliance Repair Nepean, we are your trusted partner for all your appliance repair needs. Our team of expert technicians boasts a proven track record of excellence in repairing, maintaining, and installing appliances. We take pride in being the preferred choice for appliance repair services in Nepean, ensuring that your appliances function seamlessly.
Available 24/7:
We fully understand that appliance issues can arise at any time, day or night. Therefore, we offer our services around the clock, 24/7, without any additional charges. Whether it's a regular weekday, a bustling weekend, or even a holiday, our dedicated team of technicians is always prepared to promptly address your appliance concerns.
Why Choose ARS Appliance Repair in Nepean?
Certified Parts:

We use only certified parts directly from manufacturers to ensure the highest quality repairs for your appliances.

Warranty:

We stand by our work, offering warranties on all parts and repairs, providing you with peace of mind.

Same Day Service:

For emergency repairs, we offer same-day service to minimize any disruption to your daily routine.

Weekends & Evenings:

Our services are available on Saturdays, Sundays, and weekdays from 8 AM to 9 PM, accommodating your busy schedule.

Service Call Waived:

If you proceed with the repair, we waive the service call fee, making our services cost-effective.
What We Repair:
At ARS Appliance Repair Nepean, we specialize in repairing a wide range of household and business appliances, including but not limited to: dishwasher repair, washing machine repair, range and stove repair, dryer repair, fridge repair and more. 
Stove

Electric stove not turning on

Electric coils failing to heat up

Inability to adjust burner temperature

Indicator light not functioning

Dryer

Dryer not turning on

Noisy dryer

Clothes coming out wrinkled

Excessive heat

Prolonged drying time

Dishwasher

Ineffective dish cleaning

Dishwasher refusing to start

Frequent water fill-ups

Water leakage issues

Unusual noises

Oven

Incorrect oven temperature

Oven failing to turn on

Oven light not working

Food burning in the oven

Lack of heat generation

Refrigerator

Refrigerator not cooling despite the light being on

Cooling issues with interior light off

Defrost problems

Refrigerator water leakages

Freezer

Freezer not running

Excessive freezer noise

Interior lights malfunctioning

Freezer not maintaining a low temperature
Brands We Repair 
Our expertise extends to repairing various appliance brands, including Admiral, Jenn-Air, Thermador, Frigidaire, Samsung, LG, Viking, Amana, and Dacor.
Your Trusted Appliance Repair Partner in Nepean, Ontario:
Nepean, Ontario, is a city known for its distinctive charm. With a thriving community, it's a place where life is cherished, and the values of efficiency and convenience are highly esteemed.
In a city that prides itself on a strong sense of community, household appliances become indispensable in preserving the harmony of daily life. From your cherished morning coffee ritual to the heartwarming preparation of family dinners, these appliances serve as the reliable backbone of your daily routine.
However, even the most dependable appliances may occasionally encounter issues, causing disruptions in your day. It's during these inconvenient moments that ARS Appliance Repair Nepean, Ontario, emerges as your trusted partner. Our unwavering commitment to quality, efficiency, and exceptional customer satisfaction seamlessly aligns with the values that define Nepean.
We understand the importance of prompt and reliable appliance repairs. At ARS Appliance Repair Nepean, we offer top-notch service, ensuring your appliances are up and running promptly. Our team of expert technicians specializes in repairing a wide range of household and business appliances.
Nepean, Ontario, and ARS Appliance Repair share a dedication to excellence. We don't just repair appliances; we restore your daily rhythm. Our commitment to quality and customer satisfaction reflects the principles that Nepean holds dear. In essence, we are an extension of Nepean's identity, ensuring that everything flows harmoniously, just like the appliances we meticulously repair.
When it comes to your appliance needs in Nepean, trust ARS Appliances Repair Services Nepean, Ontario – where our values align with yours, and your satisfaction is our top priority.
Contact Us Today:
Don't wait until your appliance problems escalate. If you reside in Nepean, and encounter any of these issues.
Contact Us immediately. We'll diagnose the problem and provide a solution promptly. Your satisfaction is our commitment, and your convenience is our priority. Let us keep your life running smoothly, one appliance repair at a time.
NEPEAN APPLIANCE REPAIR – SERVICE AREA
Read our reviews on HomeStars, like us on Facebook and don't forget to share this page, just click on one of the links below.
👇
Reviews from Our Customers
james enns
September 22, 2023
Fast and easy to deal with.. fixed properly
Dorie Stewart
September 15, 2023
We had an issue with our LG oven - not heating properly. The technician arrived on time, knew exactly what the issue was within 5 minutes and promptly fixed the problem. He was pleasant and knowledgeable and also gave me tips on how to prevent it from happening again. I would strongly recommend this company - very efficient!
Jerri Loewig
September 14, 2023
ARS repaired our refrigerator. They were very professional and cooperative. They were also helpful in working with the manufacturer in resolving the out of warranty issue. We would like to acknowledge Ghila Birman for her excellent customer service.