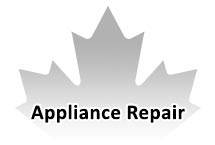 Appliance Repair Markham
---
When you need appliances repair services in Markham area, be assured that there is somebody who is waiting for your call to sort you out. Whether you need refrigerator repair, Dryer repair, stove repair or any other appliances there is a service provider in Markham who is well equipped in terms of tools and skills to handle the kind of problem that you may be experiencing.
Top Quality Markham Appliance Repair Service Provider
When it comes to cost, there are appliances repair service providers in Markham who offer some of the most competitive prices in the market. When we talk of affordable prices, one should think of getting value for the money, there are some washer repair service providers who may quote very low prices but end up offering very poor services. In such a situation you will have gotten a raw deal, you need to a washer repair or any other such repair service provider who gives quality services at a price which does not hurt your pocket. This basically means paying a price which is equivalent to the services which are offered.
While still in prices and quality, it is important to authenticate whether the person or company whom you are dealing with is licensed and insured. When you are dealing with a service provider who is recognized by the authorities you are assured that there will be no unethical conduct either when charging you or offering the repair services.
A service provider who is licensed has a name to protect; he will not conduct unethically as the authorities will catch up with him. One the same note somebody who has a practice license has a sense of responsibility, therefore, chances of getting a raw deal are minimal. Always insist on hiring the appliances repair services from people or companies which are licensed, this is the only way you are assured of a good deal. A licensed individual or company is a reliable repair service provider.
We Also provide HVAC repair in Markham.
Why you need Reliable Appliance Repair Services?
Are you facing problems with any of your home appliances? Don't worry! ARS – the leading appliance repair company in Markham is just a call away!
ARS has a group of technicians who can repair any kind of home appliance!
When any home appliance malfunctions, you may consider replacing it. However, this is an expensive option because the malfunction could be due to a simple problem that can easily be rectified by a technician.
If you decide to call a technician, you might be tempted to select one who offers services at a low price. But this is not a good option, because you need to ensure that the technician is licensed and certified. Also, you need to ascertain that he is certified by the brand to carry out the repairs. If you let an amateur repair your appliance, there are chances that he may not be able to resolve the issue. Besides, he might complicate the problem further. You may end up paying dearly by trying to save on the cost of repairs.
When you engage the technicians from ARS for repairing your home appliances, you can rest assured that your appliance is in good hands.
This is because:
ARS is an authorized service center for most leading brands of home appliances such as refrigerators, washers, dryers, ovens, dishwashers, etc.
Our technicians are knowledgeable about these appliances and have years of experience in repairing them.
Our technicians are licensed, certified, and insured.
We arrive at your premises according to the scheduled appointment.
We try to complete the repairs on the same day.
Our services are reasonably priced.
What can ARS help you with?
You need to be alert to warning signals in all your home appliances and call the technician right away to attend to your appliance when you notice them.
Some of the warning signals in different appliances are:
HVAC systems
Inadequate heating or cooling
Water collecting below the unit
Noisy air conditioner
Bad odor in the living area
High energy bills
Refrigerators
Fridge not cooling the food
Water collecting below the fridge
Food freezing inside the fridge
Frost formation on the door of the freezer
The ice-dispenser not dispensing ice
Fridge making strange sounds
Washer
Vibrations in the washer
Washer making strange noises
Water not draining out
Washer stops abruptly during the cycle
Clothes are wet after the cycle
Dryer
Dryer not heating up
Clothes not drying
Dryer making strange noises
Dryer Vibrating
Dryer not starting
Dishwasher
Dishes don't come out clean
Dishwasher not starting
Dishwasher stopping during the cycle
Dishwasher making sounds or vibrating
Dishwasher not draining out water
Oven
Oven not maintaining the set temperature
Oven not turning on
The light of the oven does not switch on
The oven door will not open or shut
The oven does not self-clean
If the gas burner does not light
If the range burner does not light
If the oven does not heat adequately
Stove
Gas burner not lighting
Gas burner heats slowly
Electrical burner doesn't heat
Induction element fails to heat
These are some signals that indicate there is a problem with your appliance. You cannot afford to ignore these signs because the cause for the issue could amplify and become difficult to repair.
So, you need to call a technician for repairing your appliance. And, ARS is the best in the field! Our technicians will diagnose the actual reason for the problem and fix it. We repair your appliance using the right tools. We use genuine parts in case the replacement of parts is required. We also provide a warranty for our services and the parts used.
Looking for appliance repair in Markham? Call ARS!
Read our reviews on HomeStars, like us on Facebook and don't forget to share this page, just click on one of the links below.
👇