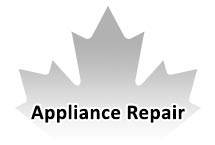 Welcome to Toronto Appliance Repair Lawrence Park, your dedicated partner for all your appliance repair needs in the prestigious Lawrence Park neighborhood of Toronto. Just as Lawrence Park is celebrated for its elegance and stately homes, we're committed to ensuring your appliances work flawlessly, allowing you to enjoy the sophistication and convenience of this distinguished community without any interruptions.
Why Choose Toronto Appliance Repair Lawrence Park?
Community-Centric
Lawrence Park Toronto Appliance Repair is deeply ingrained in the esteemed Lawrence Park community. We understand the high standards and discerning tastes of its residents and offer services that cater to their unique needs.
Swift and Reliable
We respect your valuable time and understand that malfunctioning appliances can disrupt your daily routine. Our prompt and efficient service ensures your appliances are quickly restored to peak performance, enabling you to focus on the refined lifestyle that Lawrence Park offers.
Versatile Expertise
Lawrence Park showcases a range of housing, from grand historic homes to upscale modern residences. We possess the knowledge and expertise to repair a variety of appliances that complement the diverse housing options in this prestigious neighborhood.
Round-the-Clock Support
Appliance issues can emerge at any time. That's why we provide 24/7 emergency services, ensuring you have access to professional assistance whenever you need it, day or night. Contact us for Appliance Repair in Lawrence Park.
Comprehensive Repairs: Appliance Repair Lawrence Park
At Lawrence Park Toronto Appliance Repair Service, we specialize in servicing a wide variety of household and commercial appliances, including:
Stove

Electric stove not turning on

Electric coils failing to heat up

Inability to adjust burner temperature

Indicator light not functioning

Dryer

Dryer not turning on

Noisy dryer

Clothes coming out wrinkled

Excessive heat

Prolonged drying time

Dishwasher

Ineffective dish cleaning

Dishwasher refusing to start

Frequent water fill-ups

Water leakage issues

Unusual noises

Oven

Incorrect oven temperature

Oven failing to turn on

Oven light not working

Food burning in the oven

Lack of heat generation

Refrigerator

Refrigerator not cooling despite the light being on

Cooling issues with interior light off

Defrost problems

Refrigerator water leakages

Freezer

Freezer not running

Excessive freezer noise

Interior lights malfunctioning

Freezer not maintaining a low temperature
Brands We Repair: Appliance Repair Lawrence Park
We have expertise in repairing various brands, including Admiral, Jenn-Air, Thermador, Frigidaire, Samsung, LG, Viking, Amana, and Dacor.
Embrace Elegance in Lawrence Park
Lawrence Park is renowned for its luxurious homes, upscale lifestyle, and a sense of elegance that defines the neighborhood. Our appliance repair service complements this sophistication, ensuring your appliances are always in line with the stately atmosphere of Lawrence Park.
Neighborhood Highlights
Lawrence Park stands out for its grand homes, tree-lined streets, and a tranquil atmosphere. It's known for its exclusivity, excellent schools, and beautifully landscaped properties. Our appliance repair services resonate with the refined nature of this neighborhood.
A Haven of Stately Residences
Lawrence Park features some of the most impressive and architecturally significant residences in Toronto. Our appliance repair services are designed to meet the high standards and discerning tastes of the neighborhood's elite residents.
Experience Unsurpassed Convenience in Lawrence Park
Lawrence Park stands as a beacon of sophistication, timeless charm, and a close-knit community. This distinguished neighborhood showcases elegant streets adorned with majestic homes, lush greenery, and a tranquility that sets it apart from the bustling city beyond its borders.
Lawrence Park is more than just a residential area; it's a haven of refined living, where tradition and modernity harmonize seamlessly.
The well-manicured gardens, historic architecture, and tree-lined avenues evoke a sense of classic elegance. This neighborhood exudes an air of serenity and neighborly warmth, where residents share a strong sense of community and appreciation for its unique character.
Residents of Lawrence Park relish the convenience of local boutiques, gourmet eateries, and charming cafes that add a touch of cosmopolitan living to this classic environment. It's where a coffee at a cozy café can be followed by an afternoon exploring the elegant streets lined with boutique shops. Contact us for Appliance Repair in Lawrence Park.
In the midst of this tranquil and sophisticated ambiance, the reliability of your household appliances plays a critical role in maintaining the graceful flow of your daily life.
Whether it's your refrigerator storing fresh produce, your washer and dryer ensuring crisp linens, or your oven cooking delightful meals, these appliances are the unsung heroes that deserve attention only when an unexpected issue arises.
That's where we, at Lawrence Park Toronto Appliance Repair, come into the picture. We understand the value of flawless living, especially in a neighborhood as elegant as Lawrence Park.
Whether you need immediate refrigerator repair, washer and dryer service, or assistance with any other appliance, our team of skilled and licensed technicians is at your service. We have been serving the Lawrence Park community for years, upholding rigorous industry standards to ensure your appliances are operating at peak efficiency. Contact us for Appliance Repair in Lawrence Park.
Our commitment goes beyond just fixing appliances; it extends to the long-term maintenance and reliability of your household machines, ensuring they are in perfect working order. With our dependable, efficient, and community-centric appliance repair services, you can trust that your appliances will continue to enhance your lifestyle in the heart of this distinguished Toronto neighborhood.
Don't let appliance troubles disrupt the graceful rhythm of your life in this timeless neighborhood. Choose Lawrence Park Toronto Appliance Repair. Let us be the solution to keep your household in peak condition, allowing you to fully embrace the elegance and convenience that Lawrence Park offers, without any interruptions. Contact us for Appliance Repair in Lawrence Park.
Contact us today, and we'll keep your appliances running smoothly in the heart of Lawrence Park.