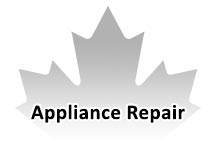 Welcome to Appliance Repair Kensington Market, your trusted partner for all your appliance repair needs in the vibrant and eclectic Kensington Market neighborhood, of Toronto. Just as Kensington Market is celebrated for its diverse and authentic character, we're dedicated to ensuring your appliances function seamlessly, so you can savor the unique charm of this captivating community without any interruptions.
Why Choose Appliance Repair: Kensington Market?
Community-Centric
Kensington Market Appliance Repair is deeply rooted in the dynamic Kensington Market community. We appreciate the rich tapestry of cultures, creativity, and history that define this neighborhood. Our appliance repair services are tailored to meet the specific needs of its residents.
Swift and Reliable
We respect your time and understand that a malfunctioning appliance can disrupt your daily activities. Our efficient and prompt service ensures your appliances are swiftly restored to working order, so you can immerse yourself in the sights, sounds, and flavors of Kensington Market.
Versatile Expertise
Kensington Market offers a wide range of housing, from cozy Victorian homes to modern lofts. We possess the knowledge and skills to repair a variety of appliances that are part of the diverse housing options in the neighborhood.
Round-the-Clock Support
Appliance issues can arise at any time. That's why we provide 24/7 emergency services, ensuring you have access to professional assistance whenever you need it, day or night.
Comprehensive Repairs: Appliance Repair Kensington Market
At Kensington Market Appliance Repair Service, we specialize in servicing an extensive range of household and commercial appliances, including:
Stove

Electric stove not turning on

Electric coils failing to heat up

Inability to adjust burner temperature

Indicator light not functioning

Dryer

Dryer not turning on

Noisy dryer

Clothes coming out wrinkled

Excessive heat

Prolonged drying time

Dishwasher

Ineffective dish cleaning

Dishwasher refusing to start

Frequent water fill-ups

Water leakage issues

Unusual noises

Oven

Incorrect oven temperature

Oven failing to turn on

Oven light not working

Food burning in the oven

Lack of heat generation

Refrigerator

Refrigerator not cooling despite the light being on

Cooling issues with interior light off

Defrost problems

Refrigerator water leakages

Freezer

Freezer not running

Excessive freezer noise

Interior lights malfunctioning

Freezer not maintaining a low temperature
Brands We Repair: Appliance Repair Kensington Market
We have expertise in repairing various brands, including Admiral, Jenn-Air, Thermador, Frigidaire, Samsung, LG, Viking, Amana, and Dacor.
Celebrate Diversity in Kensington Market
Kensington Market is renowned for its multicultural and diverse atmosphere, attracting artists, foodies, and enthusiasts from all walks of life. The market is a vibrant hub of creativity, making it a unique neighborhood in the heart of Toronto. Our appliance repair service embraces the community's diversity, ensuring your appliances enhance your everyday life in this lively district.
Neighborhood Highlights
Kensington Market is a hub of culture, arts, and cuisine, offering residents and visitors a taste of its authenticity and creativity. From unique shops to street art and delectable eateries, the neighborhood thrives with character and charm.
Cultural and Artistic Enclave
Kensington Market is home to a multitude of cultural events, art exhibitions, and street festivals that celebrate its rich heritage. Our appliance repair service shares the same spirit of creativity and cultural appreciation that the neighborhood is known for.
A Melting Pot of Housing Options
Kensington Market offers a wide range of housing options, including historic homes, modern apartments, and charming lofts. Our appliance repair service is adaptable to the distinctive needs of each resident in this diverse community.
Experience Kensington Market's Diversity with Dependable Service
Choose Kensington Market Appliance Repair Service for reliable, efficient, and community-centric appliance repair services. We're committed to ensuring your appliances run seamlessly, allowing you to fully embrace the diversity and authenticity of this vibrant Toronto neighborhood.
Reach out to us today, and we'll keep your appliances running smoothly in the heart of Kensington Market.