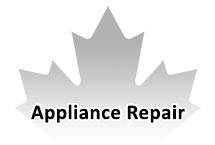 Welcome to Appliance Repair High Park, your trusted local partner for all your appliance repair needs in the enchanting neighborhood of High Park, Toronto. Just as High Park is a natural wonder in the heart of the city, we're dedicated to ensuring your appliances function seamlessly, so you can enjoy life amid the beauty of this picturesque community.
Why Choose Appliance Repair High Park?
Community-Focused
At High Park Appliance Repair, we take pride in being a part of the vibrant High Park community. We understand the unique charm of this neighborhood, and our goal is to provide top-notch appliance repair services that cater to its residents' specific needs.
Fast and Efficient
We value your time and understand that a malfunctioning appliance can disrupt your daily routine. Our prompt and efficient service ensures your appliances are back in working order swiftly, allowing you to enjoy life in this serene environment without any interruptions.
Diverse Expertise
High Park offers a variety of housing options, from historic homes to modern condos. We have the expertise to handle a wide range of appliances that are part of the diverse housing options in the neighborhood.
Round-the-Clock Assistance
Appliance issues can occur at any hour. That's why we offer 24/7 emergency services, ensuring you have professional assistance at your doorstep whenever you need it.
Comprehensive Repairs
At High Park Appliance Repair Service, we specialize in servicing a wide range of household and commercial appliances, including:
Stove

Electric stove not turning on

Electric coils failing to heat up

Inability to adjust burner temperature

Indicator light not functioning

Dryer

Dryer not turning on

Noisy dryer

Clothes coming out wrinkled

Excessive heat

Prolonged drying time

Dishwasher

Ineffective dish cleaning

Dishwasher refusing to start

Frequent water fill-ups

Water leakage issues

Unusual noises

Oven

Incorrect oven temperature

Oven failing to turn on

Oven light not working

Food burning in the oven

Lack of heat generation

Refrigerator

Refrigerator not cooling despite the light being on

Cooling issues with interior light off

Defrost problems

Refrigerator water leakages

Freezer

Freezer not running

Excessive freezer noise

Interior lights malfunctioning

Freezer not maintaining a low temperature
Brands We Repair: Appliance Repair High Park
We have expertise in repairing various brands, including Admiral, Jenn-Air, Thermador, Frigidaire, Samsung, LG, Viking, Amana, and Dacor.
Embrace Nature and Serenity in High Park
High Park is known for its stunning natural beauty, providing residents with a lush oasis in the heart of the city. The park spans 400 acres and boasts various attractions, including Grenadier Pond, the High Park Zoo, and beautiful cherry blossoms in the spring. Our appliance repair service takes inspiration from the tranquility of High Park, ensuring your appliances bring you peace and convenience.
Neighborhood Features
The High Park neighborhood is nestled around the eponymous park, which serves as a prominent feature of the community. Residents enjoy a wide array of outdoor activities, from leisurely strolls to picnics, making it a perfect spot for relaxation and recreation.
Cultural and Recreational Hub
High Park isn't just about nature; it's also a cultural and recreational hub. High Park's rich history, combined with its stunning gardens and playgrounds, provides endless opportunities for residents to connect with the community and enjoy a vibrant and active lifestyle.
Flourishing Housing Options
High Park offers diverse housing options, from historic homes with Victorian charm to modern condos, making it an attractive neighborhood for a wide range of residents. Our appliance repair service is tailored to cater to the unique needs of each home.
Explore High Park's Beauty with Reliability
Choose High Park Appliance Repair for reliable, efficient, and community-focused appliance repair services. We're dedicated to ensuring your appliances work flawlessly, allowing you to fully immerse yourself in the natural beauty and serenity of this iconic Toronto neighborhood. 
Contact us today, and we'll keep your appliances running smoothly in the heart of High Park.