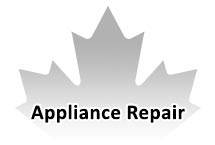 Welcome to Appliance Repair Harbord Village, your reliable and community-focused solution for all your appliance repair needs in the heart of Toronto. Our commitment to Harbord Village and its residents is unwavering, and we're here to ensure your appliances function seamlessly, supporting your unique lifestyle.
Why Choose Appliance Repair Harbord Village?
Community-Focused
We take pride in being an integral part of the Harbord Village community. Our team understands the distinctive character of this historic neighborhood and is dedicated to providing the best appliance repair services to its residents.
Fast and Efficient
We value your time. With our prompt service, we ensure your appliances are back in working order quickly, allowing you to enjoy your life in this vibrant and diverse community without disruption.
Diverse Expertise
From vintage appliances in historic Victorian villas to modern equipment in condos, we have the expertise to handle a wide range of appliances that reflect the diverse housing options in Harbord Village.
Round-the-Clock Assistance
Appliance problems can occur at any time. That's why we offer 24/7 emergency services, making sure you have access to professional assistance whenever you need it.
Comprehensive Repairs
At Harbord Village Appliance Repair Service, we specialize in servicing a wide range of household and commercial appliances, including:
Stove

Electric stove not turning on

Electric coils failing to heat up

Inability to adjust burner temperature

Indicator light not functioning

Dryer

Dryer not turning on

Noisy dryer

Clothes coming out wrinkled

Excessive heat

Prolonged drying time

Dishwasher

Ineffective dish cleaning

Dishwasher refusing to start

Frequent water fill-ups

Water leakage issues

Unusual noises

Oven

Incorrect oven temperature

Oven failing to turn on

Oven light not working

Food burning in the oven

Lack of heat generation

Refrigerator

Refrigerator not cooling despite the light being on

Cooling issues with interior light off

Defrost problems

Refrigerator water leakages

Freezer

Freezer not running

Excessive freezer noise

Interior lights malfunctioning

Freezer not maintaining a low temperature
Brands We Repair: Appliance Repair Harbord Village
We have expertise in repairing various brands, including Admiral, Jenn-Air, Thermador, Frigidaire, Samsung, LG, Viking, Amana, and Dacor.
Harbord Village's Rich Heritage
Harbord Village, just west of the University of Toronto, has a rich history that dates back to the late 19th century. The neighborhood was initially developed with modest working-class houses, which gradually gave way to grander middle-class homes.
In recent decades, this community has evolved into a vibrant and diverse neighborhood, attracting professionals, students, and families. At Harbord Village Appliance Repair, we understand the unique needs of this historic area and are here to serve the community with top-quality appliance repair services.
Experience Excellence with Appliance Repair Harbord Village
Harbord Village is a unique and enchanting neighborhood that beautifully exemplifies the essence of urban living. It is not merely a location; it is a vibrant tapestry woven with history, culture, and the warmth of community that makes it truly remarkable.
Harbord Village's streets are steeped in tradition and heritage, with historic homes and tree-lined avenues that evoke a sense of nostalgia.
The architectural charm is juxtaposed with the buzz of modern city life, creating an atmosphere that is both comforting and invigorating. This neighborhood is a testament to the harmonious coexistence of the past and the present, where time-honored values and community spirit are at the forefront.
Residents of Harbord Village experience a close-knit community where neighbors know each other by name, and local businesses are cherished.
The area boasts a delightful mix of shops, restaurants, and cafes, each offering a unique experience and contributing to the neighborhood's cultural vibrancy. Here, you can savor a variety of cuisines, explore charming boutiques, and unwind at cozy coffee shops, all within a short stroll.
Amidst the dynamic atmosphere of Harbord Village, the proper functioning of your household appliances plays a pivotal role in maintaining the smooth flow of your daily life.
Whether it's your refrigerator storing fresh produce, your washer and dryer ensuring clean clothes, or your stove preparing delicious meals, these appliances are the unsung heroes that deserve attention only when an unexpected issue arises.
That's where we, at Harbord Village Appliance Repair, come in. We understand the value of hassle-free living, especially in a neighborhood as delightful as Harbord Village. Whether you have an immediate need for refrigerator repair, washer and dryer service, or any other appliance assistance, our team of skilled and licensed technicians is at your service.
With a history of serving the community, we uphold the highest industry standards to ensure your appliances are operating at peak efficiency.
Our dedication goes beyond just fixing appliances; it extends to their long-term maintenance and reliability, making sure you can focus on enjoying life in the beauty of Harbord Village without disruptions.
We are proud to be part of this unique community, and we understand the importance of delivering not just efficient and reliable appliance repair services but also doing so with a community-focused approach.
Don't let appliance troubles disrupt the rhythm of your life in this charming neighborhood. Contact Harbord Village Appliance Repair today, and let us be the solution to keep your household in peak condition. So you can continue to enjoy the warmth, the charm, and the character of Harbord Village without any interruptions.
Contact us
today, and we'll take care of your appliances, so you can continue to enjoy life in this beautiful neighborhood without interruptions.