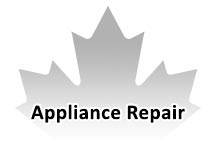 Appliance Repair Entertainment District. In the ever-so-exciting Entertainment District, the entertainment industry relies on seamless operations to dazzle audiences night after night. When your essential appliances experience malfunctions or failures, the show must go on. That's where "Toronto Entertainment District Appliance Repair Service" takes center stage as your trusted partner, ensuring your equipment remains in top performance.
What Sets Us Apart: Appliance Repair Entertainment District
At Toronto Entertainment District Appliance Repair Service, we recognize the unique demands of the entertainment industry and understand the critical role appliances play in keeping the district's attractions and venues running smoothly. Our service stands out in several key ways:
24/7 On-Demand Assistance
The entertainment industry never sleeps, and neither do we. Our appliance repair service is available round the clock, ensuring your equipment gets prompt attention, even during late-night emergencies.
Comprehensive Industry Expertise: Appliance Repair Entertainment District
 We specialize in servicing a wide range of entertainment industry appliances, including:
Professional Kitchen Equipment:

From restaurant ovens to industrial dishwashers, our technicians are experts in addressing issues to minimize downtime.

Cooling and Refrigeration Systems:

Ensuring the perfect temperature for food and beverage storage is crucial. We're equipped to handle issues with refrigeration and air conditioning systems.

Laundry Appliances:

Whether it's costume changes or laundry services, we can maintain and repair commercial washers and dryers.
Entertainment District Appliances Repair Service also does all home appliance repairs, including:
Stove

Electric stove not turning on

Electric coils failing to heat up

Inability to adjust burner temperature

Indicator light not functioning

Dryer

Dryer not turning on

Noisy dryer

Clothes coming out wrinkled

Excessive heat

Prolonged drying time

Dishwasher

Ineffective dish cleaning

Dishwasher refusing to start

Frequent water fill-ups

Water leakage issues

Unusual noises

Oven

Incorrect oven temperature

Oven failing to turn on

Oven light not working

Food burning in the oven

Lack of heat generation

Refrigerator

Refrigerator not cooling despite the light being on

Cooling issues with interior light off

Defrost problems

Refrigerator water leakages

Freezer

Freezer not running

Excessive freezer noise

Interior lights malfunctioning

Freezer not maintaining a low temperature
Brands We Repair 
We have expertise in repairing various brands, including Admiral, Jenn-Air, Thermador, Frigidaire, Samsung, LG, Viking, Amana, and Dacor.
Customized Solutions: Appliance Repair Entertainment District
We understand the diverse needs of entertainment businesses in the district, and we offer tailored solutions to meet the specific requirements of each client. Whether it's a top-rated restaurant, a world-renowned theater, or a bustling nightclub, our services are adaptable.
Immediate Response 
Your time is precious, and we recognize the urgency of appliance issues in the entertainment industry. Our rapid response ensures minimal disruption to your operations.
History of Excellence in Service
The Toronto Entertainment District has a rich history, transitioning from an industrial past as the Garment District into a thriving hub of entertainment. In the early 1990s, the neighborhood became synonymous with nightclubs and entertainment venues, drawing in both local residents and tourists alike.
At Toronto Entertainment District Appliance Repair Service, we are committed to contributing to the legacy of this vibrant neighborhood. Just as businesses have adapted to changing times, we continually update our skills and knowledge to address the evolving needs of the entertainment industry.
Demographics
As the Entertainment District continues to evolve, it attracts a diverse population. We cater to the varied demands of a community that enjoys world-class dining, theater, and nightlife.
Contact Us Today: Appliance Repair Entertainment District
For all your entertainment district appliance repair needs in the Toronto Entertainment District, choose Toronto Entertainment District Appliance Repair Service. Let us be your backstage partner, ensuring the seamless functioning of your vital equipment, so you can continue to shine under the dazzling lights of this iconic neighborhood.
Experience the next act of excellence with Toronto Entertainment District Appliance Repair Service, where your appliances take the lead role in your success. Contact us for all your appliance repair needs.