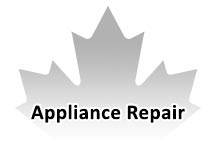 Appliance Repair CityPlace, situated within the former Railway Lands of downtown Toronto, is emerging not only as a thriving urban residential hub but also as a prominent center for ARS Appliances Repair Service.
Spanning from Bathurst Street in the west to Lake Shore Boulevard in the south, Front Street in the north, and Blue Jays Way and Rogers Centre in the east, CityPlace is not just shaping up to be Toronto's largest residential development, but it's also where you can count on top-notch appliance repair services from ARS.
Only a brief 5- to 10-minute stroll from King Street West, Liberty Village, and Toronto's bustling financial district, CityPlace offers the perfect locale for all your appliance repair needs. Amidst the modern urban landscape, you'll discover the remarkable Canoe Landing Park, a testament to creativity, designed by renowned Canadian writer and artist, Douglas Coupland.
What We Repair at Appliance Repair CityPlace
At CityPlace Appliances Repair Service, we specialize in repairing a wide range of household and business appliances, including:
Stove

Electric stove not turning on

Electric coils failing to heat up

Inability to adjust burner temperature

Indicator light not functioning

Dryer

Dryer not turning on

Noisy dryer

Clothes coming out wrinkled

Excessive heat

Prolonged drying time

Dishwasher

Ineffective dish cleaning

Dishwasher refusing to start

Frequent water fill-ups

Water leakage issues

Unusual noises

Oven

Incorrect oven temperature

Oven failing to turn on

Oven light not working

Food burning in the oven

Lack of heat generation

Refrigerator

Refrigerator not cooling despite the light being on

Cooling issues with interior light off

Defrost problems

Refrigerator water leakages

Freezer

Freezer not running

Excessive freezer noise

Interior lights malfunctioning

Freezer not maintaining a low temperature
Brands We Repair at Appliance Repair CityPlace
We have expertise in repairing various brands, including Admiral, Jenn-Air, Thermador, Frigidaire, Samsung, LG, Viking, Amana, and Dacor.
Why Choose Us?
In a bustling and vibrant neighborhood like CityPlace, where the rhythm of life never skips a beat, the importance of having appliances that function flawlessly cannot be overstated. At CityPlace Appliance Repair, we wholeheartedly recognize that your appliances are the indispensable pillars of your everyday existence, whether it's the heart of your home or the backbone of your business.
Our unwavering commitment to your convenience knows no bounds, which is why we are available to assist you 24/7. After all, appliance issues don't conform to a rigid schedule, and we firmly believe in being there for you precisely when you need us the most.
Our distinguished team of extensively licensed and accredited technicians is renowned for their unparalleled expertise in the art of repairing an extensive spectrum of household and commercial appliances.
They possess a deep-rooted commitment to continuous learning and staying at the forefront of the industry's latest developments, ensuring that the service you receive is nothing short of exceptional. We are not just a service; we are a dedicated partner in your journey to appliance reliability and functionality.
When you require appliance repair services in CityPlace, trust CityPlace Appliance Repair to keep your daily life running smoothly in this thriving urban enclave. Contact us today!