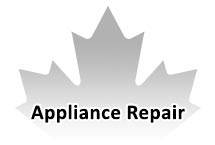 Appliance Repair Chinatown, Toronto, is a captivating neighborhood that offers a rich tapestry of cultural diversity, adjacent to downtown Toronto. With its streets of rich culture and the intoxicating aroma of Asian cuisines, this community buzzes with energy. Amidst this cultural haven, there is a growing demand for efficient appliance repair services, making daily life more convenient for its diverse inhabitants. Let us introduce you to Chinatown Appliances Repair Service ARS, your trusted partner in ensuring your appliances run smoothly in this bustling enclave.
Why Opt for Appliance Repair Chinatown?
In a neighborhood that thrives on tradition and innovation, it's crucial to ensure your household appliances are in perfect working order. Whether you run a bustling restaurant, manage a cozy bistro, or cherish your time at home, appliances play a vital role in daily life. However, when these essential devices malfunction, they can disrupt your routine. That's where Chinatown Appliance Repair steps in to provide a seamless solution.
Round-the-Clock Availability
Appliance issues are unpredictable and can occur at any time. We understand that, in this dynamic and lively community, adhering to traditional business hours is not enough. Therefore, we proudly offer 24/7 service with no additional charges for after-hours assistance. Whether it's a weekday, a weekend, or even a festive holiday, our dedicated team of technicians is ready to promptly address your appliance concerns.
Our Expertise:
At Chinatown Appliances Repair Service, we specialize in repairing a wide array of household and business appliances. We take pride in our extensive knowledge and experience, addressing issues related to:
Stove

Electric stove not turning on

Electric coils failing to heat up

Inability to adjust burner temperature

Indicator light not functioning

Dryer

Dryer not turning on

Noisy dryer

Clothes coming out wrinkled

Excessive heat

Prolonged drying time

Dishwasher

Ineffective dish cleaning

Dishwasher refusing to start

Frequent water fill-ups

Water leakage issues

Unusual noises

Oven

Incorrect oven temperature

Oven failing to turn on

Oven light not working

Food burning in the oven

Lack of heat generation

Refrigerator

Refrigerator not cooling despite the light being on

Cooling issues with interior light off

Defrost problems

Refrigerator water leakages

Freezer

Freezer not running

Excessive freezer noise

Interior lights malfunctioning

Freezer not maintaining a low temperature
Brands We Repair at Appliance Repair Chinatown
We have expertise in repairing various brands, including Admiral, Jenn-Air, Thermador, Frigidaire, Samsung, LG, Viking, Amana, and Dacor.
When it comes to appliance repair, each brand has its unique features and intricacies. Our technicians are well-versed in the nuances of these brands, allowing us to provide specialized, efficient, and reliable repairs. We understand that a one-size-fits-all approach does not work in the diverse and dynamic community of Chinatown.
Why Choose Us?
Chinatown, Toronto, is not just a place; it's a way of life. Its streets teem with cultural diversity, and the need for prompt, efficient appliance repair services is ever-present. We understand the importance of keeping your appliances in top working condition, ensuring your life remains uninterrupted.
Residential and Commercial Expertise: Whether you're managing a bustling restaurant serving delectable Asian cuisine or creating culinary delights in your home, we have the knowledge to handle a wide range of appliances. Our expertise extends to both residential and commercial clients.
Prompt Response:

We pride ourselves on our swift response time. We understand that a malfunctioning appliance can disrupt your routine, and we are committed to restoring normalcy as quickly as possible.

Licensed and Accredited Technicians:

All our technicians are licensed and accredited, ensuring they meet the highest industry standards. This guarantees that your appliances will receive top-notch service.

Up-to-Date Knowledge:

The appliance industry is constantly evolving. Our technicians stay updated with the latest technological advancements and repair techniques to provide the best service to our customers.

Transparent Pricing: We believe in transparent pricing. You'll always know the cost of the service before we begin, with no hidden charges or surprises
Contact Us Today
If you encounter any appliance issues, don't hesitate to get in touch with Chinatown Appliances Repair Service. Our experienced technicians will swiftly diagnose the problem and provide an effective solution, aligning with the dynamic and diverse nature of Chinatown, Toronto.
Contact us today for all your appliance repair needs in the heart of Chinatown. Whether you require dryer repair, stove repair, or any other appliance service, Chinatown Appliances Repair Service is here to provide the expert assistance you deserve. Let's keep your daily life running smoothly in this vibrant cultural enclave. Contact us today!