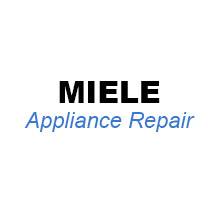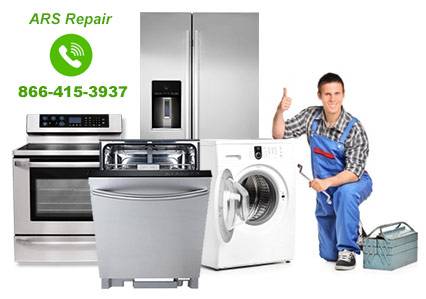 Miele Appliance Repair
---
Do you Need Repair for your Broken Miele Appliance?
If you need Miele Appliance Repair Service in Toronto & GTA, ARS Appliance Repair is here to help you. Our technicians are specialized in all major brand of appliance repair.
If you have ever experienced a situation when you have a kitchen appliance which is not working, dont worry. At, ARS Appliance Repair Service we are here to help you with all of your appliance repair problems. We are experts when it comes to Miele Appliance Repair. If you are tired of coming home to a broken Miele Refrigerator not cooling, or Miele Range not heating. You are in the right place. We fix all of your broken Miele appliances, and help you to live better with your restored home and kitchen appliances.
The Miele brand was developed in Germany, since 1907 they have been producing appliances, starting with a vacuum cleaner. Later in 1929, they invented the first electric dishwasher. After this the brand was developing quality home appliances and moved into the US market in 1983. If you own a Miele Appliance, and you have noticed that it is giving problems give us a call today.
ARS Appliance Repair Service is here to bring you the best quality service of appliance repair in GTA (Greater Toronto Area), GLA (Greater London Area), Hamilton, Barrie and More. We repair Miele Stoves, Ovens, Fridges, Dishwashers, Washers and Dryers.
Call Our Miele Appliance Repair Technicians Today!
The importance of household appliances cannot be overstressed. Without our refrigerators, dishwashers and washing machines, we will not be able to carry out a bunch of our household chores. Not only do such appliances alleviate the burden of certain tasks in the house, but they also help to beautify our personal spaces too. Imagine how bare your kitchen would look if it lacked that shiny refrigerator.
While it is understandable that we take care of our appliance to ensure that they last longer, we cannot prevent them from being faulty or destroyed. When you notice that any equipment in your kitchen has broken down, the best step to take is to fix it.
This is where the need for a topnotch repair service comes to play. To overcome your worries when you have problems with your household device, reach out to ARS Appliance Repair Service. If you hire the services of our repair and installation service, virtually all your defective home appliance will be restored to normal. At ARS, we have been offering Appliance repair and installation for years in a reputable and reliable way. Our team comprises of highly trained members of staff and technicians. Below are some of the services we offer.
Miele Refrigerator Repair
Your Miele Refrigerator enables you to shop and preserve food items for a length of time. Imagine the amount of food that would get spoiled if your refrigerator goes bad. Whenever you notice a fault with your refrigerator, do not go into panic mode or hurry to get a new one. Ring ARS Appliance Repair Service. The most common refrigerator problems we handle are; leaking, faulty lights, poor drainage, inability to defrost, over-cooling and broken ice dispenser.
Miele Washer Repair
Nothing is as daunting as seeing your washing machine break down when you have a pile of clothing. Due to the constant use of washing machines, it is not uncommon to see them breakdown. Some of the problems we have encountered over the years and fixed in washing machines include; leaking, faulty drainage systems, faulty switches and irregular noises.
Miele Freezer Repair
Freezers come in handy when you need to preserve food items for a long period. If your freezer breaks unexpectedly, do not be in haste to get a new one. You can simply reach out to ARS Appliance Repair Service to help fix any fault. A few of the technical issues include; excessive frost buildup, strange noises, leaking, faulty lights, poor freezing and getting warm.
Miele Oven Repair
Nothing is quite as devastating as having your oven shut down on you while preparing a recipe you love. Ovens are not only great for cooking; they play an excellent role in baking. Instead of running to the electronics shop to get yourself a new oven when the one you own gets faulty, you can give us a call and we will fix the glitch. The most common oven problems we encounter are; leaking gas, destroyed heating elements and fluctuating temperatures.
Book an appointment today with our technicians for Miele Appliance Repair Service.
Read our reviews on HomeStars, like us on Facebook and dont forget to share this page, just click on one of the links below.