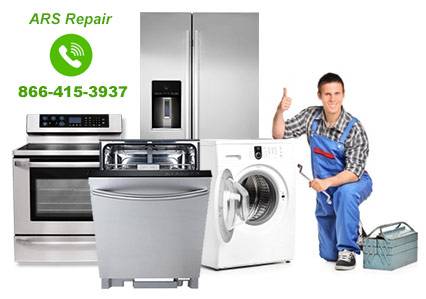 Authorized Whirlpool Appliance Repair
---
Do you Need Repair for your Broken Whirlpool Appliance?
Whirlpool is an American corporation situated in Benton Harbor, Michigan. As of today, it is known to be the largest manufacturer of home appliances in the world. Delivering high-class appliances to many houses worldwide for over 100 years, this company continues to expand and provide excellent customer satisfaction. Currently, it has eight manufacturing sites in America. Each is located in Iowa, Tennessee, Ohio, Oklahoma, Clyde, Ottawa, Findlay, and Greenville. With this company, you can expect nothing but world-class products and services such as repair.
ARS appliances repair provides service and support section wherein you can keep track of your appliances. You can also get to find manuals and guides on how to properly use or take care of the home equipments. Get recommendations for parts and schedule a repair service through a secured network. When scheduling a repair service online, you will have to first describe the issue and provide other details about the model of your home appliance. Afterwards, you will have to include the details of your location and preferred time before confirming the details.
All of your service calls and repairs will be performed by certified, highly-skilled and factory-authorized Whirlpool technicians. Remember that appliances within 12 hours will be covered for manufacturer's warranty. You will have to provide a receipt in order to claim this kind of service. For regular cases of repair requests, you will have to follow the above standard procedure. The technicians will recommend replacement of parts if necessary. Parts that will be provided are new and original.
You can also make a repair request via their telephone line. Whirlpool's customer service hotline is always open for scheduling, rescheduling and cancelling booked appointments. Dial 1-800-253-1301 from Mondays thru Fridays at 8am-8pm to discuss your concern. If you have availed for an extended service plan, you will have to call the indicated provider on the contract for direct scheduling.
Call Our Authorized Whirlpool Appliance Repair Technicians Today!
Book an appointment today with our authorized technician for Whirlpool Appliance Repair Service.
Read our reviews on HomeStars, like us on Facebook and dont forget to share this page, just click on one of the links below.