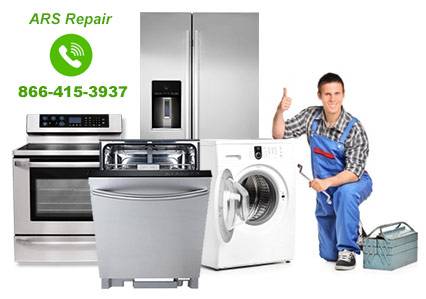 Authorized Inglis Appliance Repair
---
Do you Need Repair for your Broken Inglis Appliance?
The Inglis brand is a Canadian firm which was founded and previously owned by John Inglis and Company. This company made weapons for the British Commonwealth and United Kingdom during the World War II before becoming a major appliance company. On its early years, it created boilers, grain elevating, tugs, hydraulic turbines, centrifugal pumps and conveying machinery aside from machine guns. After the war has ended, the brand started to enter the consumer products line and manufactured domestic heaters, stoves, oil burner pumps and others.
The booming years of the company were on the 1950's when they expanded and included dryers and dishwashers on their line of products. The brand is now being handled by Whirlpool Corporation and re-named the firm as Whirlpool Canada.
ARS Appliance Repair provides a lot of services which are mainly focused on quality and customer satisfaction. They let customers find a retailer, register their appliances, get assistance for troubleshooting and schedule an appointment for a repair service. A representative can check on your appliance and diagnose it. If you need to get it repaired, you can book an appointment and select your most convenient time.
You will be attended by one of their professional and skilled technicians who can see and fix your appliances issues. To start with, you can visit their website and submit a repair request or appointment. Aside from this you can directly contact their hotline and have a customer service representative to get a technician visit scheduled.
Call Our Authorized Inglis Appliance Repair Technicians Today!
Being an award-winning company, Inglis Appliances Repair which is a part of Whirlpool Canada is committed to meeting the needs of their new and loyal customers. After you made an appointment, you can just sit back, wait for a confirmation call, wait again and see their crew knocking on your door in time and fully-equipped to fix the problems.
Book appointment today with our authorized technician for Inglis Appliance Repair Service.
Read our reviews on HomeStars, like us on Facebook and dont forget to share this page, just click on one of the links below.