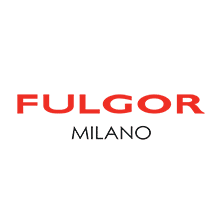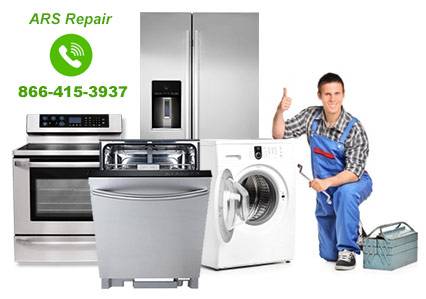 Authorized Fulgor Milano Appliance Repair
---
Do you Need Repair for your Broken Fulgor Milano Appliance?
Fulgor Milano is a kitchen appliance brand from Italy. They produce all of the appliances for your kitchen including: Multifunction, Gas, Microwave, Steam and Drawer Ovens. Gas, Induction, Hybrid, Electric Hobs. Special Compact Coffee machine, Wine cellars, Blast chiller, Drawers. Top mount, island, wall, ceiling and built in hoods and motors. 1 tub, 2 tub and Mixer Sinks. Refrigerators, Freezers, Wine Cellars. Dishwashers. Range, Oven, Range Top, Outdoor Ovens and more.
Expert Fulgor Milano Appliance Repair Services in GTA
Fulgor Milano is an upmarket appliance company whose roots can be traced to Italy. The family-owned business has been designed to meet the tastes of homeowners who crave for kitchen appliances that are sleek and well-crafted.
The Fulgor Milano brand has been catering to the needs of kitchen enthusiasts for almost 7 decades, and currently, the brand enjoys so much patronage from other nations. The Fulgor Milano brand produces a line of products which include; ovens, ranges, range tops, cooktops, drawers, hoods, and refrigerators.
If you own a device from this brand and you observe that it has malfunctioned, you can reach out to the professionals at ARS Appliance Repair and Installation services to assist you with getting your appliance back in great working conditions. These are the repair services we offer for Fulgor Milano products;
Fulgor Milano Refrigerator Repair
The Fulgor Milano refrigerators comprise of a series of refrigerators which come in different colors, sizes, and shapes. At ARS Appliance Repair and Installation Service brand, we are always within reach to solve any hassles that might disturb your Fulgor Milano refrigerator. Below are some of the common problems that are fixed by us;
Compromised Ice dispenser
Faulty water dispenser
Faulty lights
Poor draining
Difficulty in defrosting
Poor cooling
Abnormal sounds
Fulgor Milano Range Repair
The Fulgor Milano Ranges are usually a go-to option for those who want to minimize space in their kitchen areas. Our set of ranges are quite easy to use. If your range is experiencing slight issues, we at the ARS Appliance Repair and Installation Service organization will always be there to iron out any issues that can affect your Fulgor Milano range repair. Some of the burdens that can be alleviated by our appliance repair specialists are;
Overheating
Blocked flue
Oil cooker problems
Chipped enamel
Faulty thermometers
Fulgor Milano Freezer Repair
Fulgor Milano freezers are some of the best freezers there is. The freezers come in a plethora of designs, each suiting the tastes of a buyer. If you own a Fulgor Milano Freezer that has malfunctioned, you can give us a call to fix it right away. These are the common problems that can affect your Fulgor Milano freezers;
Increased buildup of frost
Faulty freezer door
Accumulated frost on the freezer's coil
Warmth inside the freezer
Unusual sounds
Failure to freeze
Damaged lights
Fulgor Milano Dishwasher Repair
If your Fulgor Milano dishwasher is being an ache in your neck, you can call on us at the ARS Appliance Repair and Installation Service brand to help out. Feel free to call in at any time so that we can solve any dishwasher-related problems. The common complications that we solve are;
Low water temperatures
Film-coated dishes after washing
Poor drainage
Inability to fill up with water
Damaged timer
Fulgor Milano Oven Repair
Fulgor Milano is responsible for the creation of over 10 different types of ovens, all in different niches and sizes. We are always available to handle any difficulties that can reduce the effectiveness of your Fulgor Milano Oven. The faults that can be fixed by us are;
Leaking of gas
Fluctuating temperatures
Damaged heating elements
Poor functioning of the burners
Failure of oven to ignite
If you experience problems with your Fulgor Milano Appliances, call us today. We know your high quality Fulgor Milano appliance is worth repairing.
Call Our Fulgor Milano Appliance Repair Technicians Today!
We are Authorized by Fulgor Milano and are experts in Fulgor Milano Appliance Repair. Contact us, so we can help you fix your broken appliances.
Read our reviews on HomeStars, like us on Facebook and dont forget to share this page, just click on one of the links below.