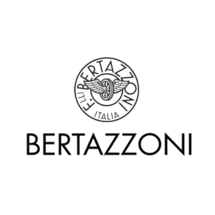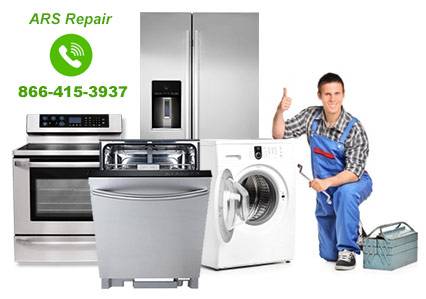 Authorized Bertazzoni Appliance Repair
---
Do you Need Repair for your Broken Bertazzoni Appliance?
If you have problems with your Bertazzoni Appliances, call us today! At ARS Appliance Repair Service we are ready to help you solve your Bertazzoni appliance problems. If your Bertazzoni Range is broken, or not heating, we can help diagnose the problem and provide you with the best quality Bertazzoni Appliance Repair service in Toronto & GTA.
Highly Trained Bertazzoni Repair Experts
Fixing appliances that have been broken down should no longer be stressful. Morose, you no longer have to pause your daily activities simply because one of your household appliances stopped working. If you are the proud owner of any Bertazzoni equipment and you notice you are having issues with it, reach out to the seasoned experts at Bertazzoni repair to help fix any of the problems that may be an obstacle.
The expert members of staff at Bertazzoni can handle repairs of freezers, refrigerators, air conditioners, stovetops, washers, and dryers. Why go into panic mode when your household appliance stops working?
We put our customer's satisfaction at the forefront, and we always strive to make sure that we go the extra mile for our customers. Our ever-expanding clientele base comprises of restaurants, office buildings, houses and so much more.
Bertazzoni Oven Repair
One of the best options for cooking food is by using an oven. Bertazzoni oven is a brand of oven that helps to end-users cook their meals effectively and efficiently. With this oven, you can either roast or bake meals. Some foodies even use their ovens for cooking. Ovens make life quite easy, and due to their versatility, we find ourselves using them more often than not.
Constant use of your Bertazzoni ovens can render some of its parts inactive. If you notice that your oven is giving you issues, simply reach out to the technicians at ARS Bertazzoni Appliance Repair. Your faulty oven will be revived in no time.
Bertazzoni Cooktop Repair
Nobody loves their food cold, one of the reasons why you may have to eat cold food is if your cooktop becomes destroyed. Bertazzoni cooktops are a must-have for every home; however, you might be left confused if something is amiss.
If you notice anything strange while using your Bertazzoni cooktop, it is advisable to reach out to cooktop repairers like the Bertazzoni cooktop repair experts.
Bertazzoni Refrigerator Repair
Since time immemorial, cooling food has been the major way to keep it fresh and long-lasting. Refrigerators are vital appliances in the kitchen, and you are in luck if you get a Bertazzoni refrigerator. While the warranty on Bertazzoni refrigerator might run into a couple of years, the unit might sometimes fail or become inactive. If your refrigerator is defective, it can foster a breeding ground for microorganisms. The presence of microorganisms, such as bacteria can destroy food items. If you observe that your Bertazzoni refrigerator might be having issues, reach out to us at Bertazzoni Refrigerator Repair, and we will be glad to help correct any faults.
Bertazzoni Dishwasher Repair
Bertazzoni dishwashers are one of the leaders in the dishwashing industry. However, different issues might arise while using your dishwasher. Some of these include; faulty switches, drainage problems, and strange noises.
If you discover that your dishwasher has not been in good working condition of late, it is best to give the Bertazzoni dishwasher repairers a call. Their prices are quite affordable, and their services are topnotch.
Bertazzoni Ranges Repair
The Bertazzoni range is a multi-purpose device. The high-quality kitchen appliance which features a stove and a cooktop helps to alleviate the stress associated with cooking. If any part of your range starts to function strangely, it is time to request the service of a professional range repair service such as the Bertazzoni Range Repair experts. We also repair range hoods for all major brands including: Vent-a-hood, Falmec, Zephyr and more.
Bertazzoni Freezer Repair
Every homeowner's nightmare is opening the freezer and discovering that all the preserved food items have either become thawed or spoiled. Faulty freezers can affect anybody, and if you find yourself in this situation, simply reach out to our team of experts and they will fix any issue.
Call Our Authorized Bertazzoni Appliance Repair Technicians Today!
Our technicians are specialized in Bertazzoni Appliances and Authorized by Bertazzoni to provide you with all of the parts and services. We fix all Bertazzoni products. Including: Ranges, Ovens, Wall-Ovens, Cooktop, Refrigerator and dishwasher. Call now to book appointment with our authorized technician for Bertazzoni Appliance Repair Service.
Read our reviews on HomeStars, like us on Facebook and don't forget to share this page, just click on one of the links below.