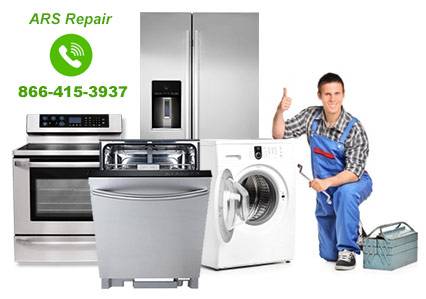 Authorized Amana Appliance Repair
---
Do you Need Repair for your Broken Amana Appliance?
Amana Corporation which was originally The Electrical Equipment Co. was founded in 1934. Their headquarters is currently located in Middle Amana, Iowa. This brand creates walk-in coolers, refrigerators, freezers and more. As of today, it is being owned by Whirlpool Corporation which is one of the largest appliance companies in the world. Aside from coolers, the now manufactures ranges, hoods, microwaves, washers, dryers, pedestals and vents.
ARS Appliance Repair gives you a lot of useful functions through their sites such as part or model number search. With this, you just have to enter the model or part number to determine whether there are available parts for the appliance. But before that, ARS Appliance Repair was created to achieve a goal of 100% customer satisfaction. Their products which are of great and competitive quality are being backed up by their strong and effective repair and other services.
A way to avail for this kind of support is through their online website. First, you can search for manual to give you further information about your appliance. If this was not able to assist you, a call to their customer service hotline for technical support can be a resolution to the problem. In case that repair is required to get your appliance working again, you will need to submit a request online. Just provide some information about the appliance, your location and provide the time when you are most convenient.
Call Our Authorized Amana Appliance Repair Technicians Today!
You will be contacted to confirm the details of your request and you will be met by a licensed and experienced technician. He will try his best to fix the problem with your appliance to the best of his ability. Their website also helps customers to search for replacement parts in case that the technician will recommend a change of parts or accessories.
Read our reviews on HomeStars, like us on Facebook and dont forget to share this page, just click on one of the links below.